Sedona AZ (September 30, 2015) – The Arizona Attorney General's Office recently issued a scam alert warning Arizonans of an aggressive fake lottery scam targeting seniors. The scam starts with a phone call from a person who falsely claims to be affiliated with Mega Millions. Seniors are told they've won the Mega Millions lottery and are asked to pay thousands of dollars upfront in order to claim their prize money. The scammer even offers to pick the victim up and drive them to the bank.
In one case, a 90-year-old Mesa woman sent a $1,000 certified check to an address in Chicago to claim her prize money. The scammer called her back insisting she pay an additional $20,000 in fees and taxes. The victim decided not to send the money after having conversations with a bank teller and a U.S. postal worker.  The scammer became more aggressive telling the victim that a lawyer would come to her house to pick her up, drive her to the bank, and help her with the bank transaction.  The victim's family intervened and reported the incident to the Attorney General's Office. The victim's family also reported suspicious vehicles parked near her house.
On September 25, 2015, a 93-year old Sedona resident reported to the Sedona Police Department that she had been receiving phone calls from a male who informed her that she had won $2.5 million from Publishers Clearinghouse.  The male told her that she would need to send the federal taxes due on these winnings before she could receive the money.  Over a period of time, she sent thousands of dollars via wire transfers and checks to locations identified by the male.
Sedona Police Detectives will be following up on this case and working diligently with other law enforcement agencies to identify the person or persons responsible for this crime so that they are arrested and prosecuted for all criminal offenses committed.  The Sedona Police Department would like to remind our entire community to be aware of these frauds and take steps to ensure that no one becomes a victim.  Residents and local businesses are encouraged to immediately report any unusual or suspicious activity of this nature to the Police Department at (928) 282-3100.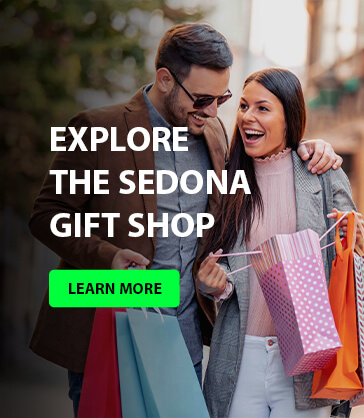 Tips to prevent becoming a victim of a fraud include:
Do not wire money or send prepaid cards or go to the bank with someone you do not know, even if the scammers tell you to send money to someone in the United States.
Do not provide your bank account information, credit card information or other personal identifying information to someone who you do not know. A scam artist can use the information provided to empty bank accounts, place unauthorized charges on a credit card or commit identity theft.
Do not deposit a "prize" check or "winnings" check and wire funds back. The check is fake and you will owe the bank any fees associated with the fake check, as well as, any money you withdrew from that check.
Do not believe an offer that requires you to pay upfront to collect a prize.
Remember, it is illegal to play a foreign lottery through the mail or over the phone.
If it sounds too good to be true, it probably is.
Remember….By working together, we can ensure a safer Sedona for all.
Any questions regarding this issue can be directed to Commander  Marlayne Hatler at (928) 282-3102.