Sedona AZ (January 14, 2013) – Roses are red, violets are blue. You love art, and Rowe Gallery loves you! In February, gallery co-owners Ken and Monica Rowe will continue their popular tradition of saying thanks to anyone who has ever purchased a Ken Rowe sculpture or a piece of art from Rowe Fine Art Gallery with "For Your Love of Art…Thanks From the Heart!" This special event takes place Feb. 1 from 5 to 8 p.m. as part of the Sedona Gallery Association's 1st Friday Gallery Tour. Grab the one you love and stop into the gallery for a glass of wine and a small token of appreciation from Ken and Monica.
"It has been another whirlwind year," says Ken. "In December, Rowe Fine Art Gallery celebrated its first year in our new space under the bell tower in Tlaquepaque. To celebrate, we welcomed several new artists including sculptors Nicolai Medvedev and Alvin Marshall, knife-maker Ken Steigerwalt and painter Mark Eberhard. Our collectors are enthralled with these new artists and, of course, we love our collectors! In celebration of Valentine's Day this month, we want to make sure our clients know how much they are appreciated by Rowe Gallery, so we are once again hosting this fun evening."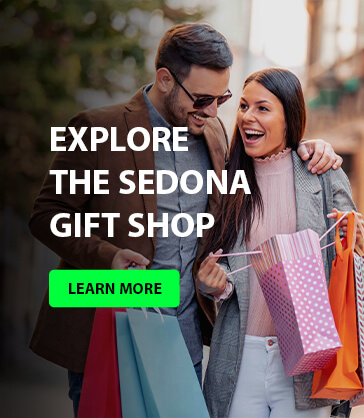 Speaking of Valentine's Day, it's right around the corner! Take this opportunity to browse the gallery's selection of contemporary and traditional southwestern painters, sculptors and jewelers, and choose the perfect gift for the one you love. Jeweler Liam Herbert's new line of wearable art, the "Soul Mates" ring and "Soul Mates Embrace" bracelet in gold and silver, have been popular with sweethearts of all ages.
Rowe Fine Art Gallery is located under the bell tower in Patio de las Campanas at Tlaquepaque Arts & Crafts Village. It is open seven days a week from 10 a.m. to 6 p.m. For more information, call 928-282-8877 or visit www.rowegallery.com