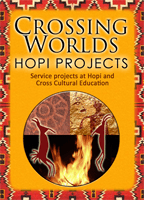 Sedona AZ (July 4, 2020) – A concerned group from the Hopi village of Shungopavi see the coronavirus pandemic is spreading fast and are concerned about the safety of people in their traditional village.  They have created a service group called Shungopavi Cultural Arts Projects to provide food and hygiene supplies to at least 50 households during the coming weeks of quarantine.  Stay-in-place orders and curfews are in effect in the village, but this group sees a need to reduce the trips in and out of the village and to increase safety practices.
"We are reaching out for supplies that will sustain life and the health of our people. We want to have all the necessities they need on hand so we can secure the village and do our best to kill the virus in our village.   This will allow people to stay in place and not leave the village so we can have a total lock down for as long as needed."
"We are educating our people about the coronavirus.  We need to remind our own village people of our traditional rules that we have had in place since time immemorial which are part of our natural creator's law.  This includes respect for one another." (source: leaders of Shungopavi Cultural Arts Projects)
"Today, Shungopovi is the sole remaining Hopi Village that still maintains and performs the complete Traditional Ceremonial Cycle. It is the last Sovereign Hopi Village with a fully Initiated Kikmongwi with all of the original Highly Initiated Religious Leaders that complete the full yearly Ceremonial Cycle." (source: official Shungopavi village website).
242 Hopi Tribal members have tested positive for covid-19 (as of June 30). The active cases in Shungopavi have recently risen to 61.  Shungopavi is on Second Mesa and was the first Hopi village to be established over a thousand years ago.  Today, Shungopavi has 836 residents with 725 families living in 205 households (as of July 1, 2019).
The goal is to expand support initially to 50 households and then expand to more as donations come in.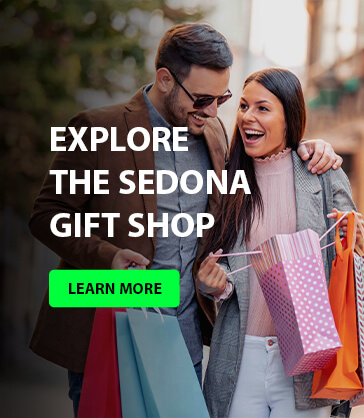 Crossing Worlds Hopi Projects, a Sedona-based non-profit, welcomes:
Tax-deductible monetary donations to purchase supplies dedicated to Shungopavi Emergency Support can be made at https://www.crossingworlds.org/make-a-donation or by Paypal link or by check.  Cornucopia Community Advocates, a 501c3 non-profit is the fiscal agent for the CWHP all-volunteer service group.
Donations of dry goods such as pinto beans and rice; canned meats, tuna, vegetables, fruits; nuts; cereal, flour, shortening, oil.
Donations of hand sanitizer, toilet paper, cleaning and hygiene supplies. 
Donations of activities and school and art supplies for the youth.
These donations can be dropped off at: Sedona Artist Market between 10 am and 4 pm daily (2081 W. 89A, next to Harkins Theatre).
If you have the ability to gather a truck load of supplies, we can organize for you to deliver it to Hopis in Flagstaff or at Second Mesa outside of the village (maintaining social distance and letting them unload). Or one of our volunteers can coordinate with you and deliver it. 
The goal is to provide support initially to 50 households and then expand to more as donations come in.