Come Meet the People Who Make Our Community Great
Sedona AZ (November 9, 2017) – Sedona and the Verde Valley are wonderful places to live. Sure, there is fantastic scenic beauty. And much more than that, our area abounds with charitable nonprofits and their dedicated volunteers. The services they provide to our communities is almost immeasurable. Yet many of us don't know who these people are or what they do to support us all. Well, here's the chance to meet many of them, all in one place: The Festival of Angels on December 2nd, from 5 to 9 pm at The Collective in the Village of Oak Creek.
The first annual Festival of Angels will be an evening of sharing the caring, entertainment, fun and treasures in celebration of all the angels and their nonprofit organizations. It makes sense that Cornucopia Community Advocates is hosting this event. Among all the great programs run by Cornucopia, one of the most important is their service as an umbrella nonprofit for fledgling volunteer organizations.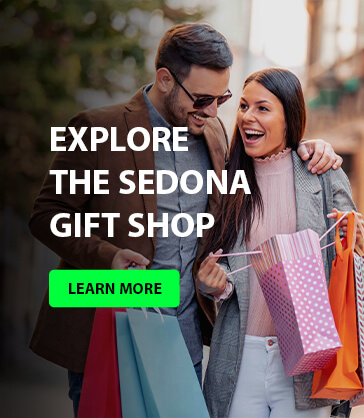 Many of us are familiar with some of the service groups operating in our area through Cornucopia. The Yavapai Food Council got its start with Cornucopia. There are the Tewa and Hopi projects that support those communities out on the Mesas. If you've attended a concert at Old Town Center for the Arts, you've been to a venue supported by Cornucopia. The Sustainability Alliance and Inspiration of Sedona both work to help improve the quality of life in the area, thanks to Cornucopia. SedonaKind and the Verde Valley Homeless Coalition work through Cornucopia to bring kindness and empowerment to our community.
These groups and others are participating in the Festival of Angels. "We know how much we all appreciate our neighbors who dedicate themselves to the nonprofits in our area," said Donna Busse, Cornucopia development director. "At our new, annual festival, we'll have the chance to learn about them, thank them and maybe even join them in their wonderful work. And we'll have fun doing it."
The night will also feature live entertainment, games for the kids (and kids-at-heart), dancing, food and cocktails, a silent auction with great prizes, plus a 50/50 Split Raffle where you can win big. Entry is nearly free, just a small donation.
For more information, contact Donna at 928.284.3284 or donna@cornucopiacommunity.org. Also visit http://cornucopiaca.org/ to read about the Food Recovery Program and other great Cornucopia initiatives.