Sedona AZ (December 22, 2011) – On Tuesday, January 3rd the Snap Fitness and the Sedona Marathon is kicking off their 7th Annual "Biggest Loser" Challenge. Over the past six years, each January, teams and individuals have lined up, measured up and ultimately seen who would triumph among them. There has even been trash talking between teams competing in this health-fest.  In other words, this fun filled contest is the perfect way to jump-start your New Year's resolution.
Here's how it works: Marathon officials take hip and waist measurements at the start of the contest and then re-measures inches lost on race day. The team to lose the most total average inches will win. Participants must register for any one of the four races in the Sedona Marathon: 5K, 10K, Half Marathon or theFfull Marathon.  This event isn't just for runners, people at any level of fitness can join in the fun, and walkers are encouraged.
Snap Fitness Director, Jennifer Sandoval, will be on hand January 3rd to measure those participating in the 7th annual "Biggest Loser" Challenge.  Sandoval will also give tips to get you going on that New Year's resolution.  A whopping 80% of resolutions each year are to either lose weight or get in-shape but many often lose motivation as early as February.
Individuals or teams of 2 or more can participate. There will be winners in two categories: "Biggest Loser" individual and "Biggest Loser" team.  In the team category, overall inches lost will be averaged out to a single number so all teams compete on the same playing field, no matter the number of members. Though you can get measured throughout the first two weeks of January, on Monday the 3rd there will also be a drawing for a free 2 month membership at Snap Fitness for those present and getting measured in at the "Biggest Loser" kick-off.
Participants can also get measured at the Snap Fitness locations in the Village of Oak Creek, West Sedona, or Cottonwood through January 15.
Immediately after the Sedona Marathon races are complete on Feb 4th, the participants will be measured once more to gather final results and determine the winners.  Winners will be announced Feb. 4, 2012 during the awards ceremony and post race festivities at Tlaquepaque Arts and Crafts Village.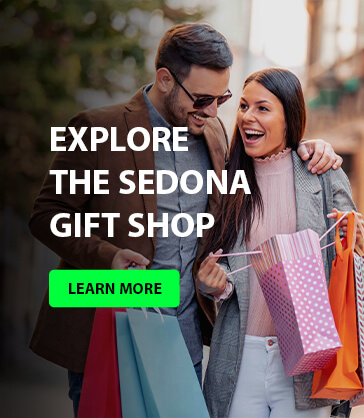 Snap Fitness West Sedona, Cottonwood, & VOC are also proud to sponsors of the Sedona Marathon and all of its participants.  All local race participants get zero enrollment at all 3 Snap Fitness locations and receive special rates to train in their three 24/7, state-of-the art, brand new facilities.
The Snap Fitness "Biggest Loser" kick-off takes place from 6:00 to 7:30 pm at in the Goldenstein Gallery in Uptown Sedona.  The gallery is located at 390 N. State Route 89A, and there is ample parking behind the gallery. To participate in the "Biggest Loser" you must register for one of the Sedona Marathon races, the 5K, 10K, Half Marathon or Full Marathon races.  Participants are able to walk or run in all four races.
One of the hallmarks of the Sedona Marathon is that participants come from all walks of life. Last year the youngest "athlete" on this breathtaking course was 3 and the oldest was 84.
The 7th Annual Sedona Marathon will take place on February 4, 2012. Sign up by December 31, 2011 to take advantage of current registration rates.  For details about he Sedona Marathon, how to volunteer or registration information go to www.sedonamarathon.com or call 877-778-4397.