Sedona AZ (April 19, 2015) – Red Rose Inspiration for Animals originated as promoting quality art and craft shows exclusively in West Sedona to benefit animal rescue since the fall of 2009.  The last show of the spring season will be on April 25 and 26th. 
With truly talented artists that participate in the Red Rose shows you can find everything from handmade soaps, jewelry, metal works, photography, handmade rugs, pottery glass art and more.   
This particular show Red Rose is proud to showcase many fine artists including Karen Hammer of Crimson Fairy, Terry Alexander of Alex Art Glass, Mendez Rugs, Mata Ortiz Pottery, Dave Wilson's Images with landscape photography and Maria Lasia of Sedona Jewelry with her beautiful copper creations.  Performing live music will be Gina Machovina.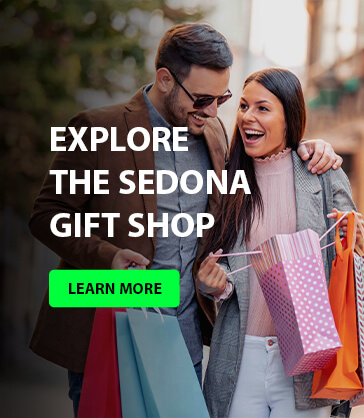 Crimson Fairy is the alter ego of Stained Glass and Jewelry artist Karen Hammer.  Karen's love of nature, energies, bright colors and all things winged, inspires her to create her unique pieces with magical charm.  Crimson Fairy was started in New York City in 1996 while Karen was working as a production manager for 2 different jewelry companies. It is there she learned the business side of the jewelry industry.  She took 2 years off from the jewelry world and worked for an antique furniture restorer where she learned the importance of attention to detail.    In 2002 Karen brought the Fairy to the Verde Valley where she expanded her line to include fused dichroic glass and metaphysically themed glass pieces such as her Prayer Fairies and Goddesses. Some of Karen's larger pieces hang in the Arizona Attorney General's office and the Colorado River Indian Tribes' Tribal Library.   Karen continues to explore different ways to use her glass and beads to create her Dragonflies, Hummingbirds, Butterflies, Fairies and beyond. 
The Red Rose events continue to take place, exclusively, at the parking lot of the Olde Sedona Bar and Grill at 1405 W. Highway 89A, Sedona.  Free parking and admission.  Show Times are from 10:00 am – 5:00 pm.  The Red Rose shows are not affiliated with any other shows in town and all proceeds from the event go to benefit animal welfare programs created by Red Rose Inspiration For Animals a 501c3 based in Sedona. 
Come out for a fun filled weekend and support animal rescue!  For additional information visit Red Rose Inspiration for Animals on Facebook or the website at www.redroseinspiration.org or call 928-282-5278.