Compilation of nine short films that explore the mind debuts at Mary D. Fisher Theatre
Sedona AZ (November 22, 2018) – The Sedona International Film Festival is proud to present a one-night only special premiere of the Conscious Good's Spirit Film Festival on Wednesday, Nov. 28 at 4 and 7 p.m. at the Mary D. Fisher Theatre.
Spirit is the activating principle of conscious life, the vital essence animating the body and mediating between body and soul.  Without spirit, what is the point of having a body or a brain? Spirit completes us, gives us purpose and presence.  Spirit is what connects us to other human beings, to other sentient beings, to nature and to other realms. We also know spirit as a presence or attitude that pervades a thought, a feeling or an experience.
Conscious Good's Spirit Film Festival is a celebration of spirit, spirituality, inspiration, relationships and consciousness.
The nine featured short films in the lineup include:
The Fiddler
How a tech pioneer, faced with a deadly illness, prepared for his last violin performance.  A film by Brett Marty.
The Nine Billion Names of God
Director Dominique Filhol takes the viewer to 1957, New York. A Tibetan monk rents an automatic sequence computer. The monks seek to list all of the names of God. They hire two Westerners to install and program the machine in Tibet.  This short film is based on the book by Arthur C. Clarke.
Nectar of Devotion
Guru Ganesha Singh Khalsa illustrates his musical transition from an acid rock band with a party lifestyle to a kirtan rock band with an elevated lifestyle. Though the change was hard, he's happier now than he's ever been, and feels a sense of purpose serving the planet with uplifting music.  A film by SatJot Kaur Khalsa.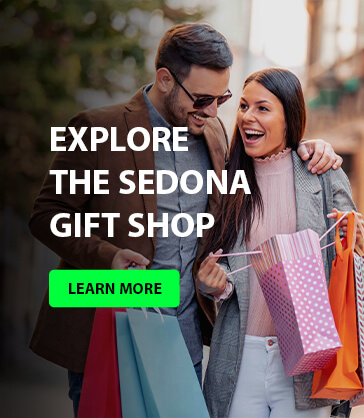 Bekia
A passionate 'Robabekia' seller has to choose which path to walk in: his mind or his heart.  A film by Alia Adel.
Uncaptured
In a world that bombards us with noise and encourages busyness, being alone in silence is rarely an option we even consider. "Uncaptured" explores the emotional and physical effects of conscious silence on the thoughts or memories that individuals might have shelved deep within themselves. This project by Funeh Aliu attempts to explore this using more visual stories and less words.
I am Here
This short film from Eoin Duffy introduces a mysterious traveler journeying across time and space in search of the origin of life, God, and the universe. Looking for answers, he arrives at a devastating realization, yet the earth continues to spin.
Leave of Presence
A short narrative by Shaquille Pariag describing Sudha's transition from a well-paying job and vibrant social life to dropping everything and moving to India to find her true calling.
Graham: A Dog's Story
From puppy to 'letting go', the entire life of a canine, seen from the POV of the dog. We meet Graham as a puppy and follow his exploits and his relationship with his owner, Lucas. Funny, touching and a comfort for anyone who has ever had the awful challenge of putting down a beloved pet.  A film by Paul Lazarus.
On Meditation: Gen Z
"On Meditation" is an evolving series of portrait films that explore the deeply personal practice of meditation, by Snap Dragon Films.
The Spirit Film Festival will show at the Mary D. Fisher Theatre on Wednesday, Nov. 28 at 4 and 7 p.m. Tickets are $12, or $9 for Film Festival members. For tickets and more information, please call 928-282-1177. Both the theatre and film festival office are located at 2030 W. Hwy. 89A, in West Sedona. For more information, visit: www.SedonaFilmFestival.org.