New acclaimed independent films premiere at the Mary D. Fisher Theatre
Sedona AZ (November 22, 2016) – The Sedona International Film Festival is proud to present the Northern Arizona premieres of the critically-acclaimed new films "The Handmaiden" and "Christine" showing Dec. 2-8 at the Mary D. Fisher Theatre.
THE HANDMAIDEN
From Park Chan-wook, the celebrated director of "Oldboy", "Lady Vengeance" and "Stoker", comes a ravishing new crime drama. Park presents a gripping and sensual tale of two women — a young Japanese Lady living on a secluded estate, and a Korean woman who is hired to serve as her new handmaiden, but is secretly plotting with a conman to defraud her of a large inheritance.
Inspired by the novel Fingersmith by British author Sarah Waters, "The Handmaiden" borrows the most dynamic elements of its source material and combines it with Park Chan-wook's singular vision to create an unforgettable viewing experience.
In "The Handmaiden" Chan-wook returns to Korea for one of his most ambitious productions yet. In this latest work he continues to display the bold and innovative approach to storytelling and visuals that has made him internationally famous.
Critics and audiences are raving about "The Handmaiden".
"Director Park has conjured up not only his smartest but also his most stirring film to date. Unflaggingly cool and plus." — Anthony Lane, The New Yorker
"One of the year's slyest, sexiest thrillers … so suspenseful, sexy and surprising that it would be a shame to say any more." — Kevin P. Sullivan, Entertainment Weekly
"An intelligent, funny, erotic thriller." — Richard Lawson, Vanity Fair
"It's awesome. The movie feels like a beautifully shot, brilliantly paced page-turner of a novel brought to life." — Jada Yuan, New York Magazine
"The best film at Cannes this year." — Bilge Ebiri, The Village Voice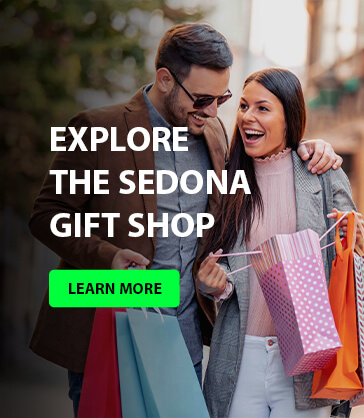 "The Handmaiden" will be shown at the Mary D. Fisher Theatre Dec. 2-8. Showtimes will be 7 p.m. on Friday and Wednesday, Dec. 2 and 7; and 4 p.m. on Sunday and Thursday, Dec. 4 and 8.
CHRISTINE
There is early Oscar buzz for Rebecca Hall for her stunning performance in "Christine" — based on the shocking true story that changed the face of television. She stars in director Antonio Campos' "Christine", the story of a woman who finds herself caught in the crosshairs of a spiraling personal life and career crisis.
Christine, always the smartest person in the room at her local Sarasota, Florida news station, feels like she is destined for bigger things and is relentless in her pursuit of an on-air position in a larger market. As an aspiring newswoman with an eye for nuance and an interest in social justice, she finds herself constantly butting heads with her boss (Tracy Letts), who pushes for juicier stories that will drive up ratings.
Plagued by self-doubt and a tumultuous home life, Christine's diminishing hope begins to rise when an on-air co-worker (Michael C. Hall) initiates a friendship which ultimately becomes yet another unrequited love. Disillusioned as her world continues to close in on her, Christine takes a dark and surprising turn.
Based on true events, Campos' intimate and sensitive portrait of a woman on the brink is grounded by Hall's impeccable and transformative performance as Christine.
"Rebecca Hall makes it impossible to look away." — David Rooney, The Hollywood Reporter
"An absolute must-see." — Angela Salazar, InStyle
"Mesmerizing. Vivid and intense. A masterful piece of filmmaking." — Noel Murray, The Playlist
"Rebecca Hall astonishes in the performance of her career." — Nigel M. Smith, The Guardian
"Christine" will be shown at the Mary D. Fisher Theatre Dec. 6-8. Showtimes will be 4 p.m. on Tuesday and Wednesday, Dec. 6 and 7; and 7 p.m. on Thursday, Dec. 8.
Tickets are $12, or $9 for Film Festival members. For tickets and more information, please call 928-282-1177. Both the theatre and film festival office are located at 2030 W. Hwy. 89A, in West Sedona. For more information, visit: www.SedonaFilmFestival.org.