Acclaimed new independent films make Sedona stop at Mary D. Fisher Theatre
Sedona AZ (July 25, 2014) – The Sedona International Film Festival is proud to present the Northern Arizona premieres of the acclaimed new comedy "The Grand Seduction" and Roman Polanski's award-winning "Venus in Fur" showing Aug. 1-5 at the Mary D. Fisher Theatre.
THE GRAND SEDUCTION
"The Grand Seduction" — starring Brendan Gleeson and Taylor Kitsch — is a hit with audiences and critics around the globe. Pete Hammond, from Movieline, raves "Grand Indeed! An absolute treat! Hilarious, heartfelt and not to be missed under any circumstances!"
A small fishing village must secure a lucrative business contract to escape a financial slump. Their odds are slim as a town doctor is needed to land the contract and they've been searching for years. After the mayor skips town, resident Murray French (Brendan Gleeson) takes it upon himself to find his village a doctor.
When unlikely candidate and big city doctor Paul Lewis (Taylor Kitsch) lands in their lap, the townsfolk rally together to seduce him into staying beyond his one month trial. The ever creative Murray deploys varying ranges of subterfuge. He taps Paul's phone, fabricates a love interest, and forces the entire village to learn how to play cricket, Paul's favorite sport.
As the month grows, so too does Paul's fondness for the village, clueless that everything he loves is an elaborate scheme. With the decision for the contract looming, Murray's grand seduction faces collapse from both guilt and revelation, potentially crushing both the dreams of the small village and the hope of a young doctor.
"The Grand Seduction" will be shown at the Mary D. Fisher Theatre Aug. 1-5. Showtimes will be 4 p.m. on Friday, Saturday and Sunday, Aug. 1-3; and 7 p.m. on Monday and Tuesday, Aug. 4-5. 
VENUS IN FUR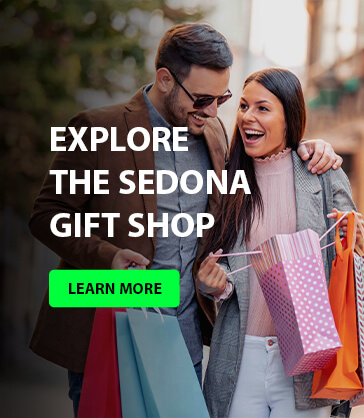 Based on the Tony Award-winning Broadway play by David Ives, "Venus in Fur" is the latest film from master filmmaker Roman Polanski.
Alone in a Paris theater after a long day of auditioning actresses for his new play, writer-director Thomas (Mathieu Amalric) complains that no actress he's seen has what it takes to play the lead female character: a woman who enters into an agreement with her male counterpart to dominate him as her slave. Thomas is about to leave the theater when actress Vanda (Emmanuelle Seigner) bursts in — a whirlwind of erratic and (it turns out) erotic energy.
At first she seems to embody everything Thomas has been lamenting. She is pushy, foul-mouthed, desperate and ill-prepared — or so it seems. When Thomas finally, reluctantly, agrees to let her try out for the part, he is stunned and captivated by her transformation. Not only is Vanda a perfect fit (even sharing the character's name), but she apparently has researched the role exhaustively, learned her lines by heart and even bought her own props. The likeness proves to be much more than skin-deep. As the extended "audition" builds momentum, Thomas moves from attraction to obsession until, with Vanda taking an ever more dominant role, the balance of power shifts completely.
Critics are raving about "Venus in Fur", calling it "mischievous, lip-smacking entertainment" (the Hollywood Reporter); "Glorious, hugely entertaining, extremely funny and wonderfully witty" (Time Out New York and The Observer).
"Venus in Fur" will be shown at the Mary D. Fisher Theatre Aug. 1-5. Showtimes will be 7 p.m. on Friday, Saturday and Sunday, Aug. 1-3; and 4 p.m. on Monday and Tuesday, Aug. 4-5. 
Tickets are $12, or $9 for Film Festival members. For tickets and more information, please call 928-282-1177. Both the theatre and film festival office are located at 2030 W. Hwy. 89A, in West Sedona. For more information, visit: www.SedonaFilmFestival.org.