A benefit concert celebrating the 60th Anniversary of Dave Brubeck's history 1958 State Department Tour will be performed LIVE by his sons' trio at Performing Arts Center
Sedona AZ (April 17, 2018) – The Brubeck Brothers Trio returns to Sedona to perform a benefit jazz concert for the Sedona International Film Festival on Wednesday, April 25 at 7:00 p.m. at the Sedona Performing Arts Center.
The Brubeck Brothers Trio features acclaimed jazz musicians Chris Brubeck on bass and trombone, drumming sensation Dan Brubeck and Chuck Lamb, a major creative force on piano. They are excited to be returning to Sedona for this special benefit performance for the film festival.
The Brubeck Brothers are currently touring America to help celebrate the release of their brand new recording "TimeLine" which celebrates the 60th Anniversary of Dave Brubeck's historic 1958 State Department Tour.  What better way to celebrate the life and music of jazz titan, American icon, pianist and composer Dave Brubeck, than with his family!
A few weeks ago, The Brubeck Brothers presented sold-out shows at New York's premiere jazz club, Dizzy's at Jazz at Lincoln Center. The trio has just performed to enthusiastic audiences in Baltimore and Washington playing compositions from "TimeLine".
The new CD (the group's 4th recording) is earning great reviews and getting terrific reaction on national jazz radio stations.  Included on the CD are the band's new arrangements of tunes Dave wrote inspired by his 1958 tour — the most famous composition being "Blue Rondo a la Turk".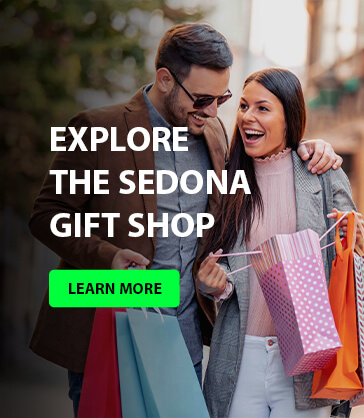 The trio will also be playing several other tunes inspired by that 1958 tour which have been given the unique Brubeck Brothers creative treatment, along with some compelling originals by Chuck Lamb, Chris and Dan Brubeck.
"All About Jazz" just awarded "TimeLine" a 5-star review calling the music "…an exciting ride. These are magnificent players whose years together have forged a seasoned and well-oiled musical unit. Their joy in this playing and each other is audible. Apart from its historic value this is an exciting and varied outing, recorded crisply and with great warmth. The 'Timeline' it reflects is not just in years, but also in a legacy-which lucky for all of us-continues its powerful forward movement today."
The Brubeck Brothers have performed at concert series, colleges, and jazz festivals across North America and Europe including the Newport, Detroit, Ravinia, Las Vegas, Sedona, Spokane & Monterey Jazz Festivals.  These versatile musicians also collaborate with orchestras, and in 2006 ignited the Salt Lake City Jazz Festival by playing with the Utah Symphony conducted by Keith Lockhart.
Although the trio's style is rooted in "straight-ahead" jazz, their concerts reveal an inherent ability to explore and play odd time signatures while naturally integrating the influences of funk, blues and world music. The group's creativity, technique and improvisation can be heard in their uncompromising music, which reflects their dedication to melody, rhythm, culture and the spontaneous spirit of jazz.
Local musician and Sedona International Film Festival board member (and long-time friend of the Brubeck family) Earle Weatherwax will join the Brubeck Brothers onstage for a couple of numbers.
The Brubeck Brothers Trio live in concert will be held Wednesday, April 25 at 7 p.m. at the Sedona Performing Arts Center, located at Sedona Red Rock High School. Tickets are $30 general admission; $25 for film festival members and students.
Visit www.SedonaFilmFestival.org to order tickets online or for more information. Call the film festival office at 928-282-1177 to order by phone. The office is located at 2030 W. SR 89A, Suite A3 in West Sedona.