New award-winning films make Sedona premiere at Mary D. Fisher Theatre
Sedona AZ (June 11, 2015) – The Sedona International Film Festival is proud to present the Northern Arizona premieres of "Saint Laurent" and "The Farewell Party" showing June 19-23 at the Mary D. Fisher Theatre.
SAINT LAURENT
"Saint Laurent" is a look at the life of French designer Yves Saint Laurent from the beginning of his career in 1958 when he met his lover and business partner, Pierre Berge.
From 1968 to 1976, Yves Saint Laurent was synonymous with European fashion, crafting elegant dresses and boho chic looks that set the runways on fire. Along with his partner Pierre Bergé, he created an empire that helped sell pret-a-porter to the general public. The man in the giant glasses and well-tailored suits was also a dedicated creature of the night, with a weakness for cruising, clubbing, high cheekbones and drugs. All that hot-to-trot hedonism eventually impacted the YSL house's haute couture output, as well as Laurent's mental stability. When the party started to get out of control, things got surreal for the jet-setter, but not before he staged a comeback with a "Moroccan" collection that wowed the fashion world.
Over the course of the film, the couturier — convincingly embodied first by Gaspard Ulliel, and later by Visconti stalwart Helmut Berger — becomes a myth, a brand, and an avatar of his era. With stunning attention to detail, including a climactic recreation of St. Laurent's revolutionary Moroccan-inspired 1976 collection, director Bertrand Bonello captures the spirit of creative genius in a time of great freedom, even as emotional vertigo threatened Saint Laurent's own spectacular heights.
"Saint Laurent" was nominated for seven Cesar Awards (the French equivalent of the Academy Awards).
"Giddy, intoxicating, decidedly decadent," raves A.O. Scott from the New York Times. " 'Saint Laurent' is more than merely seductive!"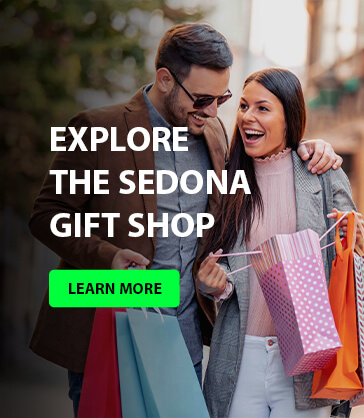 "Saint Laurent" will be shown at the Mary D. Fisher Theatre June 19-23. Showtimes will be 7 p.m. on Friday and Sunday, June 19 and 21; and 4 p.m. on Monday and Tuesday, June 22 and 23. 
THE FAREWELL PARTY
The celebration of a lifetime! "The Farewell Party" — Israel's box office comedy sensation — is a unique, compassionate and unlikely funny story of a group of friends at a Jerusalem retirement home who decide to help their terminally ill friend. When rumors of their assistance begin to spread, more and more people ask for their help, and the friends are faced with a life and death dilemma.
Well into their '70s, Yehezkel and his wife Levana are living a comfortable life inside a Jerusalem retirement home. But their contented lives are soon dealt a deep shock when their dear friend Max falls prey to an irreversible illness. Looking for a way out, Max asks Yehezkel for help to end his suffering. Yehezkel, a longtime amateur inventor, rises to the challenge by constructing a machine that will allow Max to self-administer a dose of tranquilizers. Levana, however, believes that such a device is immoral, and expresses her passionate disapproval. But when Levana herself begins to face a serious health issue, Yehezkel finds that his feelings about his new contraption become increasingly complicated.
In "The Farewell Party", co-directors Sharon Maymon and Tal Granit have tackled an extremely sensitive issue in a vibrant and unique way. You will cry while watching this movie — but whether from laughter or compassion will be difficult to separate.
"Superb! Flawless acting and laugh-out-loud moments!" raves The Huffington Post.
"A witty and touching comedy," says Screen International. "Viewers will come out with a wide smile on their faces."
"The Farewell Party" will be shown at the Mary D. Fisher Theatre June 19-23. Showtimes will be 4 p.m. on Friday and Saturday, June 19 and 20; and 7 p.m. on Monday and Tuesday, June 22 and 23. 
Tickets are $12, or $9 for Film Festival members. For tickets and more information, please call 928-282-1177. Both the theatre and film festival office are located at 2030 W. Hwy. 89A, in West Sedona. For more information, visit: www.SedonaFilmFestival.org.