Sedona News – The Sedona International Film Festival is proud to present the Northern Arizona premieres of the 2023 Oscar Nominated Documentary Shorts March 1-9 at the Mary D. Fisher and Alice Gill-Sheldon Theatres.
Now an annual film festival tradition, Sedona audiences will be able to see all of the short films nominated for Academy Awards before the Oscar telecast on March 12. A perennial hit with audiences around the country (and now the world), don't miss this year's selection of shorts. All of the Documentary Short Film nominees will be featured this run. 
The Oscar-nominated Documentary Shorts Program will include: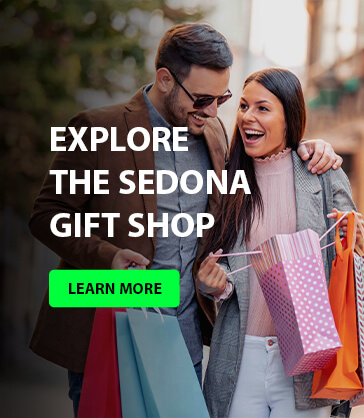 Haulout(UK): On a remote coast of the Siberian Arctic in a wind-battered hut, a lonely man waits to witness an ancient gathering. But warming seas and rising temperatures bring an unexpected change, and he soon finds himself overwhelmed.
The Elephant Whisperers(India): "The Elephant Whisperers" follows an indigenous couple as they fall in love with Raghu, an orphaned elephant given into their care, and tirelessly work to ensure his recovery and survival.
How Do You Measure a Year?(USA): For 17 years, filmmaker Jay Rosenblatt filmed his daughter Ella on her birthday in the same spot, asking the same questions. What results is a unique chance to watch time, to see a young woman come into focus physically, mentally and emotionally.
The Martha Mitchell Effect(USA): She was once as famous as Jackie O. And then she tried to take down a President. "The Martha Mitchell Effect" is an archival documentary portrait of the unlikeliest of whistleblowers: Martha Mitchell, a Republican cabinet wife who was gaslighted by the Nixon Administration to keep her quiet. It offers a female gaze on Watergate through the voice of the woman herself.
Stranger At the Gate(USA): After 25 years of service, a US Marine filled with hatred for Muslims plots to bomb an Indiana mosque. When he comes face to face with the immigrants he seeks to kill, the story takes a shocking twist toward compassion, grace, and forgiveness.
The Oscar Documentary Shorts Program will show: Wednesday, Thursday and Friday, March 1, 2 and 3 at 6:30 p.m.; and Sunday, Monday and Thursday, March 5, 6 and 9 at 4:00 p.m.
Tickets are $12, or $9 for Film Festival members. For tickets and more information, please call 928-282-1177. Both the theatre and film festival office are located at 2030 W. Hwy. 89A, in West Sedona. For more information, visit: www.SedonaFilmFestival.org.