Sedona News – The Sedona International Film Festival is proud to present the Northern Arizona premieres of the 2023 Oscar Nominated Animated Shorts March 1-9 at the Alice Gill-Sheldon Theatre.
Now an annual film festival tradition, Sedona audiences will be able to see all of the short films nominated for Academy Awards before the Oscar telecast on March 12. A perennial hit with audiences around the country (and now the world), don't miss this year's selection of shorts. All of the Animated Short Film nominees will be featured this run. 
The Oscar-nominated Animated Shorts Program will include: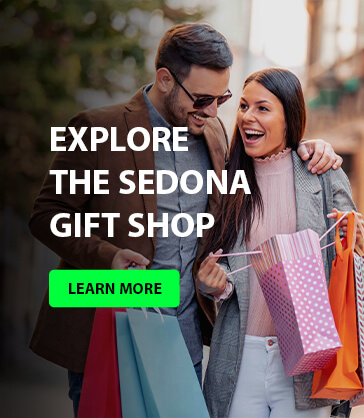 The Boy, the Mole, the Fox and the Horse(UK): "The Boy, the Mole, the Fox and the Horse" is a story of kindness, courage, and hope in traditional hand-drawn animation, following the unlikely friendship of the title characters as they journey together, in the boy's search for home. Based on the book of the same name.
The Flying Sailor(Canada): In 1917, two ships collided in the Halifax Harbour, causing the largest accidental explosion in history. Among the tragic stories of the disaster is the remarkable account of a sailor who, blown skyward from the docks, flew a distance of two kilometres before landing uphill, naked and unharmed. "The Flying Sailor" is a contemplation of his journey.

Ice Merchants(Portugal, France, UK): Every day, a father and his son jump with a parachute from their vertiginous cold house, attached to a cliff, to go to the village on the ground, far away where they sell the ice they produce daily.
My Year of Dicks(USA): An imaginative fifteen year-old is stubbornly determined to lose her virginity despite the pathetic pickings in the outskirts of Houston in the early 90's. Created by Pamela Ribon from her critically-acclaimed memoir.
An Ostrich Told Me the World Is Fake and I Think I Believe It(Australia): When a young telemarketer is confronted by a mysterious talking ostrich, he learns that the universe is stop motion animation. He must put aside his dwindling toaster sales and focus on convincing his colleagues of his terrifying discovery.
The Oscar Animated Shorts Program will show: Wednesday, Thursday, Saturday and Monday, March 1, 2, 4 and 6 at 3:30 p.m.; and Sunday and Thursday, March 5 and 9 at 6:30 p.m.
Tickets are $12, or $9 for Film Festival members. For tickets and more information, please call 928-282-1177. Both the theatre and film festival office are located at 2030 W. Hwy. 89A, in West Sedona. For more information, visit: www.SedonaFilmFestival.org.