Cyber Security is topic at Fisher Theatre, presented by Dr. Bertrand Cambou
Sedona AZ (March 16, 2020) – UPDATE: The Sedona International Film Festival has made the sad decision to close temporarily due to the pandemic threat, out of safety and health concerns for patrons.
###
Sedona AZ (March 12, 2020) – The Sedona International Film Festival is proud to support the speaker series, "Conversations". "Conversations" highlights distinguished professors from Northern Arizona University who are experts in their fields. Using a conversational format, the speakers address controversial ideas, issues, and topics, followed by Q&A.
The next event in the monthly "Conversations" Series will take place Monday, March 16 at 7 p.m. at the festival's Mary D. Fisher Theatre.  The featured speaker is Bertrand Cambou, Ph.D.  The subject for the discussion is "Cyber Security: Hackers, Nation States, Cyber Criminals and the Lone Wolf … Is there a solution?"
The discussion will be moderated by Sheila Nair, Ph.D.
Cybercrime is a frightening concept for many reasons.  The obvious reason is the disruption it causes to many aspects of our life. Cybercrime can cause chaos to personal financial data, disrupt power grids, interfere in elections and compromise national security. Technology has brought us many good things, but along with the good came some bad. Cybercrime is currently a hot topic; however, the solutions for preventing or stopping are not easy. Cybercrime is elusive and difficult to prosecute. It is highly likely that cybercrime and its perpetuators will continue developing and upgrading programs to stay ahead of the law. To make us feel safer, we need cyber security.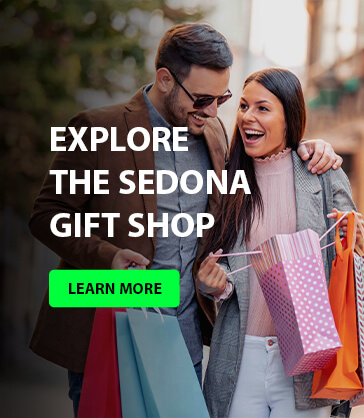 We'll meet a cyber security expert who is on the front lines of developing the armor needed to protect our privacy, our businesses and our country.
Dr. Cambou is Professor of Practice in the School of Informatics, Computing, and Cyber Systems. His primary research and teaching interests are in cyber security and how to apply nanotechnologies to strengthen hardware security. At NAU he has published 61 papers, and invention disclosures. He is the author of 50 granted and 32 pending patents that were widely licensed in the nanoelectronics industry. In 2016 he was admitted to the American Association for the Advancement of Science (AAAS), and the Lemelson foundation as one of their Inventor Ambassador for lifetime achievement, and a commitment to promote innovation. In 2019 he was elected as a senior member of the National Academy of Inventors, and received one of the 2019 Research and Creative Activity (RCA) awards from the President of NAU. He serves as a member of NAU's Innovation and Technology Transfer Board, which focuses on Industry-University relationships, and generating intellectual property.
In the last 4 years, as the lead principal investigator and co-principal investigator, he contributed to successful grant submissions resulting in a total of $10 million awards to fund NAU's research effort in cyber security.  These research awards are funded by the Air Force Research Lab, CipherLoc, the National Science Foundation, BRIDG, the Navy, and the Arizona Board of Regents.
His professional career is equally impressive before joining the faculty at NAU. Dr. Cambou worked for Motorola Semiconductor for 15 years, Gemplus as COO, Ingenico as CEO, Advanced Micro Device as CEO, and was Executive Chairman at Crocus Technology.
He was awarded his Ph.D. in Electronics at Paris-South(XI) University and Masters degrees in Engineering Electronics from Supelec Paris and Physics from Toulouse III University. Dr. Cambou has published in journals and in books too numerous to mention.
Come join "CONVERSATIONS" with Dr. Bertrand Cambou, live at the Mary D. Fisher Theatre on Monday, March 16 at 7p.m.  Tickets are $7.50 general admission and $6.00 for Film Festival members and students.  For tickets and more information, please call 928-282-1177.  Both the theatre and film festival office are located at 2030 W. Hwy 89A in West Sedona.  For more information, visit www.SedonaFilmFestival.org.