Acclaimed new films debut in Sedona at Mary D. Fisher Theatre
Sedona AZ (February 24, 2017) – The Sedona International Film Festival is proud to present the Northern Arizona premieres of the critically-acclaimed new films "Loving" and "Antarctica: Ice and Sky" showing March 3-9 at the Mary D. Fisher Theatre.
LOVING
"Loving" is the new film from acclaimed writer/director Jeff Nichols. It was nominated for an Academy Award for Best Actress for Ruth Negga, who also received a Golden Globe nomination in the same category. Joel Edgerton was nominated for the Golden Globe Award for Best Actor.
What if it was illegal to marry the one you love? "Loving" celebrates the real-life courage and commitment of an interracial couple, Richard and Mildred Loving (Joel Edgerton and Ruth Negga), who fell in love and were married in 1958.
The couple had grown up in Central Point, a small town in Virginia that was more integrated than surrounding areas in the American South. Yet it was the state of Virginia — where they were making their home and starting a family — that first jailed and then banished them.
Richard and Mildred relocated with their children to the inner city of Washington, D.C. While relatives made them feel welcome there, the more urban environment did not feel like home to them. Ultimately, the pull of their roots in Virginia would spur Mildred to try to find a way back.
Their civil rights case, Loving v. Virginia, went all the way to the Supreme Court, which in 1967 reaffirmed the very foundation of the right to marry. Richard and Mildred returned home and their love story has become an inspiration to couples ever since.
"A landmark film! Astonishing!" — The New Yorker
"Some love stories are so powerful, they leave you shaking with a mix of joy, anger and grief. 'Loving' does just that." — Jen Ortiz, Maria Claire
" 'Loving' is deeply romantic and irresistibly human." — Ben Dickinson, Elle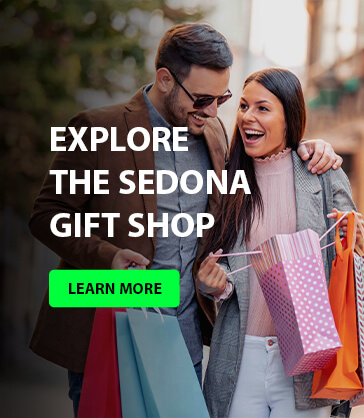 "Loving" will be shown at the Mary D. Fisher Theatre March 3-9. Showtimes will be 4 p.m. on Friday, Monday and Thursday, March 3, 6 and 9; and 7 p.m. on Sunday, Tuesday and Wednesday, March 5, 7 and 8.
ANTARCTICA: ICE AND SKY
From Oscar-winning director Luc Jacquet ("March of the Penguins") comes a stirring portrait of French glaciologist Claude Lorius whose groundbreaking research in Antarctica gave us the first clear evidence of man-made global climate change.
Lorius discovered his destiny as a college student when he joined an expedition to Antarctica in 1955; land essentially untouched by scientific experiment. He would go on to participate in twenty-two expeditions during his long career, facing unforgiving conditions and brutal personal challenges that were rewarded with an amazing discovery: using ice cores thousands of meters deep, tiny air bubbles suspended in the ice reveal the composition of the planet's atmosphere over nearly a million years.
Through remarkable archival footage and stunning drone cinematography, "Antarctica: Ice and Sky" is an epic tale where science and adventure meet, equal parts contemplative memoir and an ardent call to action.
"A head-on challenge to climate change deniers." — The Guardian
"A stirring, humanist portrait." — The Upsoming
"Antarctica: Ice and Sky" will be shown at the Mary D. Fisher Theatre March 3-8. Showtimes will be 7 p.m. on Friday and Monday, March 3 and 6; and 4 p.m. on Tuesday and Wednesday, March 7 and 8.
Tickets are $12, or $9 for Film Festival members. For tickets and more information, please call 928-282-1177. Both the theatre and film festival office are located at 2030 W. Hwy. 89A, in West Sedona. For more information, visit: www.SedonaFilmFestival.org.