Take Flight Repertory Theatre brings exciting two-woman show to Sedona
Sedona AZ (October 4, 2017) – Take Flight Repertory Theatre is proud to present "Parallel Lives", by Mo Gaffney and Kathy Najimy. This exciting two-woman show starring Nichole Katz-Garrison and Lindsey Gentile and directed by Christina Kiepper will be performed at the Mary D. Fisher Theatre in Sedona on Friday, Oct. 13 at 7 p.m. and Sunday, Oct. 15 at 2 p.m.
Inspired by the sketch comedy of Mo Gaffney and Kathy Najimy, "Parallel Lives" is a fast-paced theatrical roller coaster ride. The play is divided into hilarious and poignant pieces with dozens of quirky, outlandish, relatable characters who will make you laugh while touching your heart.
"Parallel Lives" is by women, about women and for women, and, of course, for the men who celebrate women.
Come join us as we simply and not-so-simply explore womanhood — our place as sister, mother, wife, lover, creator, seeker, friend — firsts loves, first losses … finding our voice … finding and losing faith …navigating through gender roles, reinventing ourselves … aging … embracing it … fighting it … contemplating plastic surgery … making the life-altering decision to shave our legs and wax our mustache or just let it all go.
So buckle your seatbelts….this woman stuff is hard.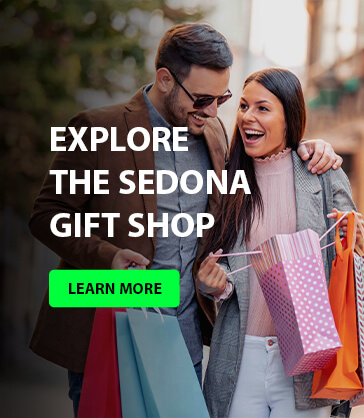 Nichole Garrison
Nichole Garrison, owner and Artistic Director of Take Flight Repertory Theatre, graduated Summa Cum Laude with a BFA in Acting from the University of Florida. Nichole is an accomplished director, actor and playwright and has directed and starred in countless productions, including Into the Woods, The Rimers of Eldritch, The Long Christmas Ride Home, A…My Name Will Always be Alice, The Diviners, Batboy, Runaways, Gypsy, The Wild Party, Sky Diamonds, Wanda's Visit, Good Day, The Clean House and The Graduate. Nichole was thrilled to work Off-Broadway with Miriam Colon in the Puerto Rican Traveling Theatre's production of The Butterfly's Evil Spell. She spent fifteen years as the Director of Theatre for The Meritas Family of Schools and founded the Meritas National Tour Project, an exchange program bringing professional theatre to schools around the country. Nichole was the recipient of the esteemed Francis Clivaz Award, an honor given to The Educator of the Year. She now proudly serves as a member of the Artistic Committee at Theatrikos Theatre Company in Flagstaff.  Nichole is honored to be able to spread her wings and have her artistic vision take flight in our beautiful community of Sedona.
Lindsey Gentile
Lindsey Gentile (lindseygentile.com) is an actor, writer, and producer from Florida, then New York and now currently based out of Los Angeles. Originally from South Florida, she received a Bachelor of Fine Arts in Performance from the University of Miami. She is one half of the comedy duo, Kelly and Lindsey and the two have produced two different web series, Timber the series (timbertheseries.com) and Kelly and Lindsey Do New York (kellyandlindsey.com). Last summer, Lindsey played Anna in Take Flight Repertory Theatre's production of the play Good Day and is excited to be back in Sedona for "Parallel Lives".
At Take Flight Repertory Theatre, our goal is to provide a playground for local theatre artists to explore, create, and discover…to provide exceptional training for both novice and experienced actors, and to provide the community with a theatre-going experience that's human, passionate, and thought provoking. To find out more about the exciting things Take Flight has to offer, please visit our website at www.takeflighttheatre.com or call (928)203-7928 and follow us on facebook at www.facebook.com/takeflighttheatre .
"Parallel Lives" will be performed at the Mary D. Fisher Theatre on Friday, Oct. 13 at 7 p.m. andSunday, Oct. 15 at 2 p.m.  Tickets are $15 general admission or $13 for Film Festival members and students.
Tickets are available in advance at the Sedona International Film Festival office or by calling 928-282-1177 or online at www.SedonaFilmFestival.org. Both the theatre and film festival office are located at 2030 W. Hwy. 89A, in West Sedona.