Person Place Thing Live featuring Ruth Reichl
Sedona AZ (April 25, 2014) – New York's famous 92nd Street Y returns to Sedona on Tuesday, May 6 when the Sedona International Film Festival hosts Person Place Thing Live with Randy Cohen and his special guest Ruth Reichl. The event will take place at 5:15 p.m. at the festival's Mary D. Fisher Theatre, live as it is happening in New York. 
Randy Cohen invites notable figures to discuss one person, one place and one thing they are passionate about—often with surprising results! Ruth Reichl has been the restaurant critic for The New York Times, the editor of Gourmet magazine, a bestselling author (her charming memoir, Tender at the Bone, is a must for anyone remotely interested in food). Now she turns her pen to fiction. Join her as she talks about a meaningful person, place and thing in her life — as well as her first novel, Delicious!
Reichl began writing about food in 1972, when she published Mmmmm: A Feastiary. Since then, she has authored the critically acclaimed, best-selling memoirs Tender at the Bone, Comfort Me with Apples, Garlic and Sapphires, and For You Mom, Finally, (originally published as Not Becoming My Mother and Other Things She Taught Me Along the Way). She hosted Eating Out Loud, three specials on Food Network, covering New York (2002), San Francisco (2003) and Miami (2003). She is a regular host with Leonard Lopate for a live monthly food show on WNYC radio in New York.
Reichl has been honored with 6 James Beard Awards (one for magazine feature writing and one for multimedia food journalism in 2009; two for restaurant criticism, in 1996 and 1998; one for journalism, in 1994; and Who's Who of Food and Beverage in America, 1984) and with numerous awards from the Association of American Food Journalists. In 2007, she was named Adweek's Editor of the Year. She received the Missouri Honor Medal for Distinguished Service in Journalism, presented by the Missouri School of Journalism, in October 2007. Ms. Reichl received the 2008 Matrix Award for Magazines from New York Women in Communications, Inc., in April 2008. She is also the recipient of the YWCA's Elizabeth Cutter Morrow Award.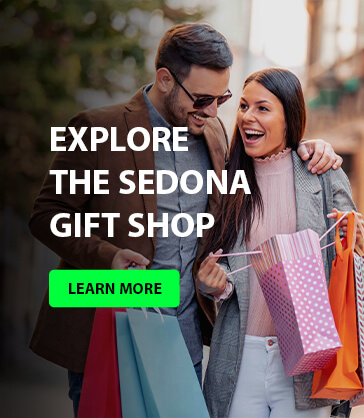 "Live from NY's 92nd Street Y" features a series of lectures, interviews, panels and readings featuring newsmakers, political figures, opinion-shapers and authors. Join some of the world's most fascinating people for compelling and thought-provoking interactive discussions on the issues and events that affect our lives. Most of the programs provide opportunities for questions and answers with the presenters where participants from remote locations can ask questions as if they were in the New York audience.
This "Live from New York's 92nd Street Y" event is sponsored by the Cultural Committee of the Jewish Community of Sedona and the Verde Valley with special assistance from the estate of long-time supporter Lou Getoff. It is also co-sponsored by Barbara and Sheldon Breitbart.
Tickets are $12, or $9 for Film Festival members. Tickets are available in advance at the festival office. Both the theatre and film festival office are located at 2030 W. Hwy. 89A, in West Sedona. Call 928-282-1177 for tickets and information or visit www.SedonaFilmFestival.org .