Mary D. Fisher Theatre plays host to Academy Award nominated short films Jan. 29-Feb.4
Sedona AZ (January 21, 2016) – The Sedona International Film Festival is proud to present the Northern Arizona premieres of The 2016 Oscar Shorts Programs Jan. 29-Feb. 4 at the Mary D. Fisher Theatre. Now an annual film festival tradition, Sedona audiences will be able to see all of the short films nominated for Academy Awards before the Oscar telecast in late February. Both the Live Action Short Film nominees and the Animated Short Film nominees will be featured. (Short documentaries will be offered later in February.)
OSCAR LIVE ACTION SHORTS PROGRAM 2016
The Oscar-nominated Live Action Shorts Program will include:
Ave Maria (Palestine/France/Germany) – The silent routine of 5 Palestinian nuns living in the West Bank wilderness is disturbed when an Israeli settler family breaks down right outside the convent just as the Sabbath comes into effect.
Day One (USA) – Inspired by a true story, "Day One" depicts a new translator's first day accompanying a US Army unit as it searches for a local terrorist. As she quickly discovers, her job will bring up brutal complexities as gender and religious barriers emerge with lives hanging in the balance.
Everything Will Be OK (Germany/Austria) – A divorced father picks up his eight-year-old daughter Lea. It seems pretty much like every second weekend, but after a while Lea can't help feeling that something isn't right. So begins a fateful journey.
Shok (Friend) (Kosovo/United Kingdom) – The friendship of two boys is tested to its limits as they battle for survival during the Kosovo war.
Stutterer (United Kingdom/Ireland) – Apart from his ageing father, Greenwood has only one connection to the external world in the form of an online relationship. Every night, often for hours at a time, he exchanges messages with Ellie. On the eve of their six-month anniversary, Ellie messages Greenwood and tells him that she has travelled to London to surprise him. She asks if he would like to take things "offline" and meet in person for the first time. He is suddenly facing a daunting proposition with everything at stake.
The Oscar Live Action Shorts Program will show: Friday and Tuesday, Jan. 29 and Feb. 2 at 4 p.m.; and Saturday and Monday, Jan. 30 and Feb. 1 at 7 p.m.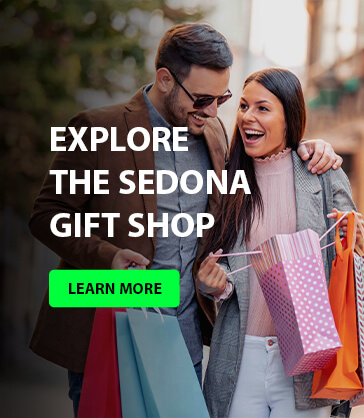 OSCAR ANIMATED SHORTS PROGRAM 2016
The Oscar-nominated Animated Shorts Program will include:
Bear Story (Chile) – An old, lonesome bear tells the story of his life through a mechanical diorama.
Prologue (United Kingdom) – "Prologue" describes an incident in the Spartan-Athenian wars of 2,400 years ago. In it, a small girl bears witness as warriors battle to death.
Sanjay's Super Team (USA) – In "Sanjay's Super Team", the new short film from Pixar Animation Studios, accomplished artist Sanjay Patel uses his own experience to tell the story of a young, first-generation Indian-American boy whose love for western pop-culture comes into conflict with his father's traditions. Sanjay is absorbed in the world of cartoons and comics, while his father tries to draw him into the traditions of his Hindu practice. Tedium and reluctance quickly turn into an awe-inspiring adventure as the boy embarks on a journey he never imagined, returning with a new perspective that they can both embrace.
We Can't Live Without Cosmos (Russia) – Two cosmonauts, two friends, try to do their best in their everyday training life to make their common dream a reality. But this story is not only about the dream.
World of Tomorrow (USA) – A little girl is taken on a mind-bending tour of her distant future.
The Oscar Animated Shorts Program will show: Wednesday, Feb. 3 at 4 p.m. and Thursday, Feb. 4 at 7 p.m.
Tickets are $12, or $9 for Film Festival members. For tickets and more information, please call 928-282-1177. Both the theatre and film festival office are located at 2030 W. Hwy. 89A, in West Sedona. For more information, visit: www.SedonaFilmFestival.org.