New acclaimed independent films premiere at the Mary D. Fisher Theatre
Sedona AZ (August 17, 2015) – The Sedona International Film Festival is proud to present the Northern Arizona premieres of "Jimmy's Hall" and "Best of Enemies" showing Aug. 28-Sept. 2 at the Mary D. Fisher Theatre.
JIMMY'S HALL
From acclaimed director Ken Loach comes a beautiful period piece — "Jimmy's Hall" — that was a hit at the Cannes, Tribeca and Los Angeles Film Festivals.
In 1921 Jimmy Gralton's sin was to build a dance hall on a rural crossroads in an Ireland on the brink of Civil War. The Pearse-Connolly Hall was a place where young people could come to learn, to argue, to dream — but above all to dance and have fun. As the hall grew in popularity its socialist and free-spirited reputation brought it to the attention of the church and politicians who forced Jimmy to flee and the hall to close.
A decade later, at the height of the Depression, Jimmy returns to Co. Leitrim from the US to look after his mother and vows to live the quiet life. The hall stands abandoned and empty, and despite the pleas of the local youngsters, remains shut. However as Jimmy reintegrates into the community and sees the poverty, and growing cultural oppression, the leader and activist within him is stirred. He makes the decision to reopen the hall in the face of what they may bring.
Critics are raving about "Jimmy's Hall":
"Truly timeless, truly moving performances!" says Lindsey Bahr, Associated Press
"An enjoyable work by a master craftsman. Ken Loach has taken an episode of modern Irish history and made a lovely, heartfelt film!" raves Scott Foundas, Variety
"Rousing and slyly romantic — the sense of history is vivid! An unusual story that leaves you with a stirring sense of joy, injustice and hope!" says Dave Calhoun, Time Out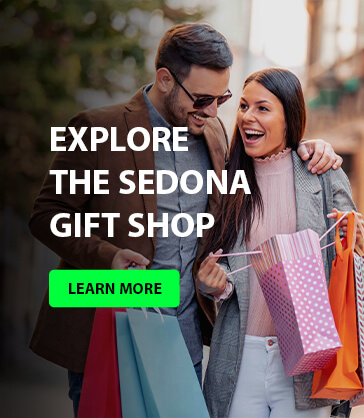 "Jimmy's Hall" will be shown at the Mary D. Fisher Theatre Aug. 28-Sept. 2. Showtimes will be 4 p.m. on Friday, Saturday and Tuesday, Aug. 28, 29 and Sept. 1; and 7 p.m. on Sunday and Wednesday, Aug. 30 and Sept. 2. 
BEST OF ENEMIES
Buckley vs. Vidal. Two men. Ten debates. Television would never be the same.
In the summer of 1968 television news changed forever. Dead last in the ratings, ABC hired two towering public intellectuals to debate each other during the Democratic and Republican national conventions. William F. Buckley Jr. was a leading light of the new conservative movement. A Democrat and cousin to Jackie Onassis, Gore Vidal was a leftist novelist and polemicist. Armed with deep-seated distrust and enmity, Vidal and Buckley believed each other's political ideologies were dangerous for America. Like rounds in a heavyweight battle, they pummeled out policy and personal insult—their explosive exchanges devolving into vitriolic name-calling. Live and unscripted, they kept viewers riveted. Ratings for ABC News skyrocketed. And a new era in public discourse was born.
Directed with consummate skill by filmmakers Robert Gordon and Academy Award-winning Sundance Film Festival alum Morgan Neville ("Twenty Feet From Stardom"), "Best of Enemies" unleashes a highbrow blood sport that marked the dawn of pundit television as we know it today.
"Superbly entertaining!" raves New York Magazine. The Hollywood reporter says "There could scarcely be any documentary more enticing, scintillating and downright fascinating than 'Best of Enemies'!" The New York Post calls the film "wickedly entertaining!" New York Magazine calls it "a riveting gabfest"!
"Fascinating, supremely well-judged and unexpectedly touching!" says Time Out New York. And Newsweek calls it "Riveting! A delicious spectacle!"
"Best of Enemies" will be shown at the Mary D. Fisher Theatre Aug. 28-Sept. 2. Showtimes will be 7 p.m. on Friday and Saturday, Aug. 28 and 29; and 4 p.m. on Sunday and Wednesday, Aug. 30 and Sept. 2.   
Tickets are $12, or $9 for Film Festival members. For tickets and more information, please call 928-282-1177. Both the theatre and film festival office are located at 2030 W. Hwy. 89A, in West Sedona. For more information, visit: www.SedonaFilmFestival.org.