Live performance from Flagstaff Shakespeare Festival takes the stage at Fisher Theatre
Sedona AZ (October 1, 2018) – Flagstaff Shakespeare Festival (FlagShakes) is proud to continue its 2018 season with Shakespeare's comedy "The Tempest" and a special live performance at the Mary D. Fisher Theatre on Tuesday, Oct. 9 at 7 p.m., co-presented by the Sedona International Film Festival.
"The Tempest" is Shakespeare's last play for the stage. He crafted a remarkable farewell using all the elements of great playwriting: powerful text, impressive stagecraft, beautiful music, brilliantly funny scenes, and most important, a lot of magic.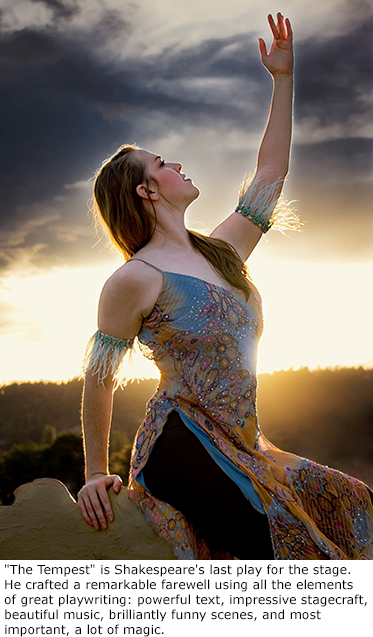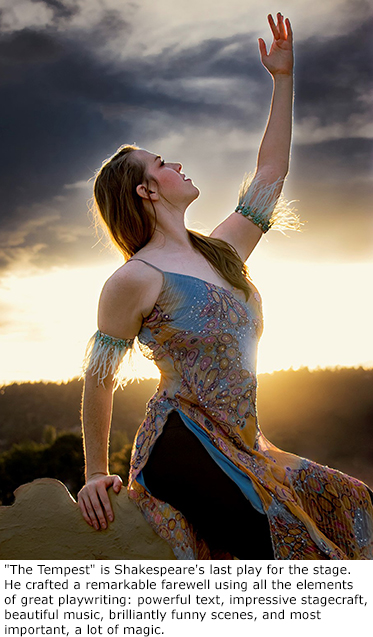 This heartfelt story of a parent who sees his daughter grow up and has to hand over the staff of life to the next generation takes us on a journey of vengeance, forgiveness, and wonder. Isolation gives way to a family reunion, music makes characters sane or drives them mad, savages and clowns make us laugh, and finally (of course!), love conquers all.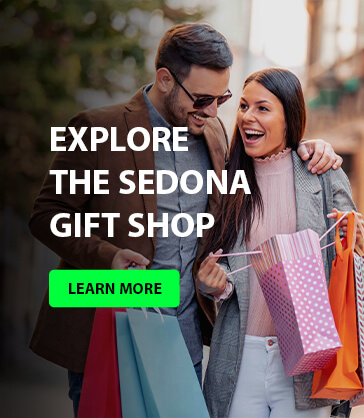 The Flagstaff Shakespeare Festival
Flagstaff Shakespeare Festival was founded by a group of actors, scholars, and educators who delight in seeing the Bard's work as originally intended on stage: intimate, dynamic, accessible, and linguistically rich. We are dedicated to education. Shakespeare wrote his plays for the stage, not the page, and we trust that the Bard knew what he was doing. We believe in enriching the classroom experience of Shakespeare by offering live performances, actor-led workshops, technical workshops, and extracurricular classes on Shakespeare and Renaissance literature.
"The Tempest" will be performed live on stage at the Mary D. Fisher Theatre on Tuesday, Oct. 9 at 7 p.m. Tickets are $15 in advance or $18 at the door. For tickets and more information, please call 928-282-1177. Both the theatre and film festival office are located at 2030 W. Hwy. 89A, in West Sedona. For more information, visit: www.SedonaFilmFestival.org.