New acclaimed independent films premiere at the Mary D. Fisher Theatre
Sedona AZ (August 24, 2016) – The Sedona International Film Festival is proud to present the Northern Arizona premieres of the critically-acclaimed new films "Don't Think Twice" and "Little Men" showing Sept. 2-7 at the Mary D. Fisher Theatre.
DON'T THINK TWICE
From the director of "Sleepwalk With Me" and the creator of "This American Life" comes the best-reviewed comedy of the summer: "Don't Think Twice".
For eleven years, an improv group called The Commune has reigned as the big fish in the small pond of their New York improv theater. Commune members Miles, Samantha, Jack, Allison, Bill and Lindsay invent comedy without a script and without a net. They're ingenious, they're fast, and they build on each others' ideas like best friends — which they also are.
Night after night they kill onstage and wait for their big break. Day after day they work menial jobs to support themselves. Then they get news that their theater is shutting down, and scouts from a hit TV show come to a performance looking for talent. Only two cast members get the nod, upsetting the dynamic of the group and leaving its future in doubt. Relationships begin to crack as six best friends face the truth that not all of them will make it, and for some, it may be time to give up on the dream and move on.
Funny, insightful and honest, "Don't Think Twice" looks at a common experience that's an uncommon subject for a film: failure. As he did in his acclaimed debut about a stand-up comedian, "Sleepwalk With Me", writer/director/actor Mike Birbiglia captures universal human experiences that happen in the lives of professionally funny people. With a top-flight ensemble of comic actors including Keegan-Michael Key, Gillian Jacobs, Kate Micucci, Chris Gethard, Tami Sagher and Birbiglia, "Don't Think Twice" tells a nuanced story of friendship, aspiration and the pain and promise of change.
"One of the best films of the year." — Michael Phillips, Chicago Tribune
"Funny and inspiring. The cast is flawless." — David Edelstein, New York Magazine
"You'll laugh till it hurts!" — Peter Travers, Rolling Stone Magazine
"This summer's funniest movie." — Alan Scherstuhl, The Village Voice
"Don't Think Twice" will be shown at the Mary D. Fisher Theatre Sept. 2-7. Showtimes will be 4 p.m. on Friday and Saturday, Sept. 2 and 3; and 7 p.m. on Tuesday and Wednesday, Sept. 6 and 7.
LITTLE MEN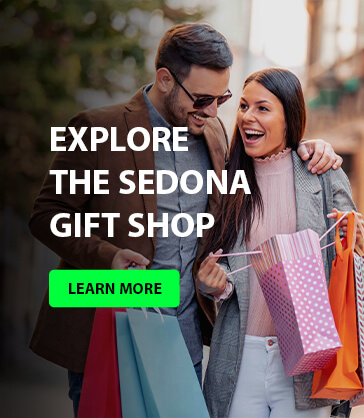 Greg Kinnear, Jennifer Ehle, Paulina Garcia and Alfred Molina star in the acclaimed new film "Little Men".
When 13-year-old Jake's (Theo Taplitz) grandfather dies, his family moves from Manhattan back into his father's old Brooklyn home. There, Jake befriends the charismatic Tony (Michael Barbieri), whose single mother Leonor (Paulina Garcia) — a dressmaker from Chile — runs the shop downstairs. Soon, Jake's parents Brian (Greg Kinnear) and Kathy (Jennifer Ehle) — one, a struggling actor, the other, a psychotherapist — ask Leonor to sign a new, steeper lease on her store. For Leonor, the proposed new rent is untenable, and a feud ignites between the adults.
At first, Jake and Tony don't seem to notice; the two boys, so different on the surface, begin to develop a formative kinship as they discover the pleasures of being young in Brooklyn. Jake aspires to be an artist, while Tony wants to be an actor, and they have dreams of going to the same prestigious arts high school together. But the children can't avoid the problems of their parents forever, and soon enough, the adult conflict intrudes upon the borders of their friendship.  
Directed by Ira Sachs with his trademark humanism and insight, "Little Men" highlights the New York City landscape with a story of life-defining friendships in the midst of familial turmoil.
"Truly an exhilarating gift. Funny, touching and vital; it's a serious pleasure." — Peter Travers, Rolling Stone Magazine
"I fell in love with it." — Richard Lawson, Vanity Fair
"Grand and moving. Beautifully poignant." — Lindsay Bahr, Associated Press
"Luminous. Big-hearted filmmaking." — Bilge Ebiri, New York Magazine
"A simple story that feels rich and honest from any perspective." — Kevin P. Sullivan, Entertainment Weekly
"Little Men" will be shown at the Mary D. Fisher Theatre Sept. 2-7. Showtimes will be 7 p.m. on Friday, Saturday and Sunday, Sept. 2, 3 and 4; and 4 p.m. on Tuesday and Wednesday, Sept. 6 and 7.
Tickets are $12, or $9 for Film Festival members. For tickets and more information, please call 928-282-1177. Both the theatre and film festival office are located at 2030 W. Hwy. 89A, in West Sedona. For more information, visit: www.SedonaFilmFestival.org.