Acclaimed new independent films make Sedona stop at Mary D. Fisher Theatre
Sedona AZ (July 14, 2014) – The Sedona International Film Festival is proud to present the Northern Arizona premieres of the acclaimed new epic drama "Belle" and the award-winning documentary "Life Itself" showing July 25-31 at the Mary D. Fisher Theatre.
BELLE
Critics and audiences are raving about "Belle" — the inspiring true story of Dido Elizabeth Belle (Gugu Mbatha-Raw), the illegitimate mixed race daughter of a Royal Navy Admiral.  Raised by her aristocratic great-uncle Lord Mansfield (Tom Wilkinson) and his wife (Emily Watson), Belle's lineage affords her certain privileges, yet the color of her skin prevents her from fully participating in the traditions of her social standing.  Left to wonder if she will ever find love, Belle falls for an idealistic young vicar's son bent on change who, with her help, shapes Lord Mansfield's role as Lord Chief Justice to end slavery in 18th century England.
Belle leads an unusual life, unknown to others like her.  She is at once a spirited young woman caught up in the marriage games and status-seeking of the era as well as an outsider whose identity forbids her from being treated as an equal in society.  But when she falls for the fiery young legal apprentice, John Davinier (Sam Reid), in the midst of the landmark Zong ship trial — which rivets the world's attention to slavery's inhumanity — Belle faces choices unlike any woman of her time.  As she weighs the desires of her heart against social rank, and society's prejudices against her own self-worth, she inspires those around her to imagine a freer world to come.
"Belle transforms from a girl who says, 'As you wish, sir,' to a woman who says, 'As I wish – this is what I need, this is what is important to me,'" says director Amma Asante.  "She does so not because she is a privileged young woman who wants more, but because she is a woman saying, 'I want equality in my household and in the world.'" 
"Belle" will be shown at the Mary D. Fisher Theatre July 25-31. Showtimes will be 4 p.m. on Friday, Saturday and Monday, July 25, 26 and 28; and 7 p.m. on Sunday, Wednesday and Thursday, July 27, 30 and 31. 
LIFE ITSELF
Acclaimed director Steve James(Hoop Dreams, The Interrupters) and Executive Producers Martin Scorsese(The Departed, Raging Bull) and Steven Zaillian(Schindler's List, Moneyball) present "Life Itself" — an award-winning documentary film that recounts the inspiring and entertaining life of world-renowned film critic and social commentator Roger Ebert. The film is — by turns — personal, wistful, funny, painful, and transcendent.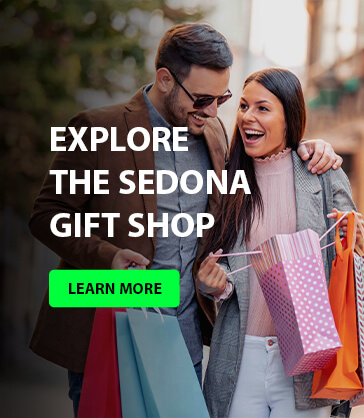 Based on his bestselling memoir of the same name, "Life Itself" explores the impact and legacy of Roger Ebert's life, from his Pulitzer Prize-winning film criticism at the Chicago Sun-Times to becoming one of the most influential cultural voices in America.
The filmmakers were granted unprecedented access to Roger and Chaz during the final four months of his life. In that time, they captured Roger's fighting spirit, his sharp sense of humor, and the ways he directly inspired filmmakers, family and fans. The response to Roger's unexpected passing in April 2013 was immense and profoundly moving — front page news not just in Chicago, but worldwide. Influential filmmakers and politicians reflected on Roger's legacy – everyone from Spike Lee, and Michael Moore to President Obama, who said, "When he didn't like a film, he was honest; when he did, he was effusive – capturing the unique power of the movies to take us some place magical." Roger was an avid supporter of independent film, and an early champion of the work of iconic filmmakers, and "Life Itself" interview subjects, such as Werner Herzog, Errol Morrisand Martin Scorsese.
Roger himself became an iconic force when he joined with Gene Siskel to create one of the longest running, most influential television shows in history, making Chicago the cultural center of film criticism. The film features candid and insightful interviews with many of the principal producers of the show, along with the first ever feature documentary interview with Siskel's wife, Marlene.
In the wake of Roger's illness and disability, Roger's writing grew creatively and in importance — transcending film criticism. Using his blog, and social media, Roger became a must-read commentator, thoughtfully addressing the political and social issues of our time. His public defiance of cancer and the resulting disfigurement literally and symbolically put a new face on the disease, and brought inspiration to countless thousands in the disabled community and beyond.
Despite his "leave of presence," his body of work stands as a great populist monument, accessible inspiration for the next generations of film lovers. "Life Itself" gives a definitive document of the flesh and blood man who forever changed what it meant to be at the movies: Roger Ebert.
"Life Itself" will be shown at the Mary D. Fisher Theatre July 25-30. Showtimes will be 7 p.m. on Friday, Saturday and Monday, July 25, 26 and 28; and 4 p.m. on Tuesday and Wednesday, July 29 and 30. 
Tickets are $12, or $9 for Film Festival members. For tickets and more information, please call 928-282-1177. Both the theatre and film festival office are located at 2030 W. Hwy. 89A, in West Sedona. For more information, visit: www.SedonaFilmFestival.org.