Award-winning, critically-acclaimed films premiere at Mary D. Fisher Theatre
Sedona AZ (June 14, 2016) – The Sedona International Film Festival is proud to present the Northern Arizona premieres of "A Hologram for the King" (starring Tom Hanks) and "Gurukulam" showing June 24-29 at the Mary D. Fisher Theatre.
A HOLOGRAM FOR THE KING
"A Hologram for the King" — starring Tom Hanks — is based on the novel by Dave Eggers and directed by Tom Tykwer.
Cultures collide when an American businessman (Tom Hanks) is sent to Saudi Arabia to close what he hopes will be the deal of a lifetime. Baffled by local customs and stymied by an opaque bureaucracy, he eventually finds his footing with the help of a wise-cracking taxi driver (Alexander Black) and a beautiful Saudi doctor (Sarita Choudhury).
In recession-ravaged 2010, American businessman Alan Clay (Tom Hanks), broke, depressed and freshly divorced, arrives in Jeddah, Saudi Arabia to close what he hopes will be the deal of a lifetime. His mission: sell a state-of-the-art holographic teleconferencing system to the Saudi government.
Adrift and alone in an unfamiliar land, Alan befriends taxi driver Yousef (Alexander Black), who chauffeurs him through the desert to the "King's Metropolis of Economy and Trade," a surreal ghost town of vacant skyscrapers and half-completed construction projects. Baffled by the bureaucratic reception he gets at the so-called "Welcome Center," Alan struggles to figure out why his small IT support team is being forced to spend its days in a sweltering tent as it preps for the big presentation. Worse, because of the Saudi way of doing business, he's unclear if the king will ever show up for the long-scheduled meeting.
Back in Jeddah, the stressed-out salesman winds up in the hospital, where he is treated by the beautiful and empathetic Muslim doctor Zahra Hakem (Sarita Shoudhury). As Alan gets to know his new Saudi friends better, cultural barriers break down and he begins to contemplate the possibility of a fresh start in a land where tradition and modernity meet in perplexing ways.
"So good you don't want to leave! A pleasure from beginning to end!" raves Mick LaSalle from the San Francisco Chronicle.
"Tom Hanks' performance is pitch-perfect!" says Sheri Linden from the Hollywood Reporter.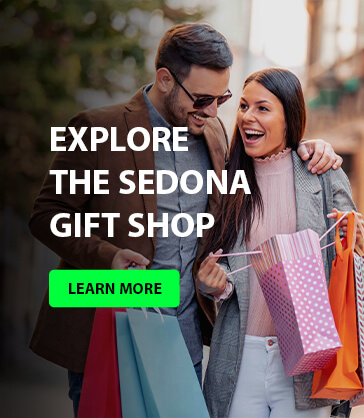 "A classic fish-out-of-water tale. The great Tom Hanks is in prime form!" says Richard Roeper of the Chicago Sun-Times.
"A Hologram for the King" will be shown at the Mary D. Fisher Theatre June 24-29. Showtimes will be 4 p.m. on Friday, Saturday and Tuesday, June 24, 25 and 28; and 7 p.m. on Sunday, Monday and Wednesday, June 26, 27 and 29.
GURUKULAM
"Gurukulam" is a rare invitation to look, listen, and enter into a contemplative rhythm of life as old as the Bhagavad Gita and as new as present-day India. Set in a remote forest ashram, this poetic sensory immersion reveals the spiritual practices of a group of students and their teacher.
A French businessman, an American psychology professor, a Japanese Yoga teacher, and a young South Indian Brahmin listen to the words of an elder Indian monk dressed in saffron robes. He unfolds the ancient teachings of Advaita Vedanta, the Hindu tradition of non-duality and one of the philosophical roots of the Yoga movement. With a lineage stretching back beyond the 6th century CE, the tradition has survived despite centuries of social change and foreign occupation. Over time, it developed highly refined teaching and study methods, rigorous philosophical work, and is perhaps the most influential religious tradition in the history of India.
"Gurukulam" captures this tradition by following a renowned monk, Swami Dayananda Saraswati, and his community of students. As one of the few remaining traditional teachers of Vedanta, Dayananda is a rarity. He is sought after not only for his command of Hindu texts, such as the Upanisads and the Bhagavad Gita, but for his capacity to communicate ancient teachings into living experience. This long-term residential course would be his last, as Dayananda passed away in September 2015.
Despite being a world-renouncer and an erudite scholar, Dayananda engages wholeheartedly in the lives of people inside and out of the ashram. The shelter of the ashram and the backdrop of the jungle provide a unique self-contained space for the seekers who come there to study.
"Gurukulam" is a journey into their lives, their learning, and the community in which it is carried. The directors take the viewer into the personal sphere of Dayananda and his students at work, at play, and in study, vividly revealing the ways in which a wisdom tradition is passed down from one generation to another, and transformed into living practice.
"Gurukulam" will be shown at the Mary D. Fisher Theatre June 24-29. Showtimes will be 7 p.m. on Friday and Saturday, June 24 and 25; and 4 p.m. on Monday and Wednesday, June 27 and 29.
Tickets are $12, or $9 for Film Festival members. For tickets and more information, please call 928-282-1177. Both the theatre and film festival office are located at 2030 W. Hwy. 89A, in West Sedona. For more information, visit: www.SedonaFilmFestival.org.