Award-winning, Golden Globe and Oscar-nominated films premiere at the Fisher Theatre
Sedona AZ (February 3, 2016) – The Sedona International Film Festival is proud to present the Northern Arizona premieres of "45 Years" and "The Benefactor" showing Feb. 12-18 at the Mary D. Fisher Theatre.
45 YEARS
"45 Years" has earned the title of the Best Reviewed Film of the Year from critics around the globe, who are calling the film breathtaking, exquisite, masterful and the greatest love story of the year!
The films's star, Charlotte Rampling, has been nominated for an Academy Award for Best Actress for her role in what Time Magazine calls "a performance for the ages!"
While preparing for their 45th anniversary, Kate and Geoff's marriage is shaken with a discovery that calls into question the life they've built together. Screen legends Charlotte Rampling and Tom Courtenay won Best Actress & Best Actor at the Berlinale for this emotional tour-de-force from acclaimed director Andrew Haigh.
Kate and Geoff Mercer are poised to celebrate their anniversary with a party, when Geoff receives a letter that shakes both of them. The letter, from Switzerland, lets him know that a body has been found: that of Katya, his girlfriend before Kate, who died falling into a fissure in a glacier when the couple were on a walking holiday in 1962. Geoff tells Kate that he was regarded as Katya's next-of-kin, since they had been intending to be married. Though Kate continues to prepare for the party, and the couple shares some romantic excitement about it, she becomes increasingly disturbed by Geoff's preoccupation with Katya.
As the celebrations grow closer, they delve further into their past, leaving their future in question.
"One of the best films of the year," raves Stephen Holden of The New York Times. "Charlotte Rampling is majestic!"
"Simply divine!" says David Fear of Rolling Stone Magazine. "There's screen acting and then there's what the legendary Charlotte Rampling is doing!"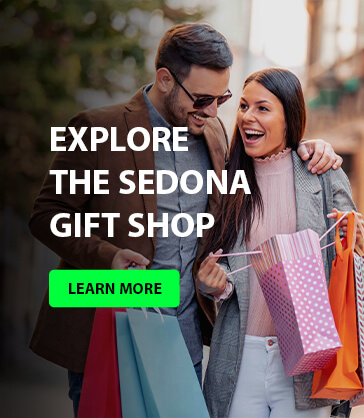 "45 Years" will be shown at the Mary D. Fisher Theatre Feb. 12-18. Showtimes will be 7 p.m. on Friday, Feb. 12; 1 p.m. on Saturday, Feb. 13; and 4 p.m. on Sunday, Tuesday and Thursday, Feb. 14, 16 and 18. 
THE BENEFACTOR
Richard Gere, Dakota Fanning and Theo James star in the critically-acclaimed, audience sensation "The Benefactor"
A newly married couple (Fanning and James) are forced to navigate the all-consuming interest of a powerful, mysterious, and possessive philanthropist (brilliantly played by Richard Gere).
In "The Benefactor", an iconoclastic philanthropist, Franny (Gere), survives a devastating accident that kills his two best friends. But four years later, he is still struggling with the guilt and pain. When his late friends' daughter Olivia resurfaces with a new husband and a baby on the way, Franny tries to overcome his emotional and physical suffering by inserting himself into their lives.
Outrageously charming and limitlessly infuriating, Franny hands his young friends undreamt-of opportunities while attempting to micro-manage their lives in ever more intrusive ways. "The Benefactor" is a bravura portrait of a larger-than-life personality in crisis. Now, Franny's looking back and searching for meaning at an age when you're expected to have that all figured out.
"The Benefactor" will be shown at the Mary D. Fisher Theatre Feb. 12-17. Showtimes will be 4 p.m. on Friday, Saturday, Monday and Wednesday, Feb. 12, 13, 15 and 17. 
Tickets are $12, or $9 for Film Festival members. For tickets and more information, please call 928-282-1177. Both the theatre and film festival office are located at 2030 W. Hwy. 89A, in West Sedona. For more information, visit: www.SedonaFilmFestival.org.