Dress in pirate attire for special pirate-themed event encore at the Fisher Theatre
Sedona AZ (October 10, 2018) – Yo ho, yo ho, a pirate's life for me! Calling all Mates and Maties for a special "Pirate Night" event!
Pirate booty, scandal and corruption are all part of the fun as the Mary D. Fisher Theatre is transformed into pirate's shipwreck for a special encore of the original "Pirates of the Caribbean: The Curse of the Black Pearl". This special night will feature the unveiling of the new pirate-themed Halloween décor in the theatre courtyard!
Ahoy, Maties! Get all decked out in your best pirate attire and spend the evening with Captain Jack Sparrow, Barbossa and company (all on-screen, of course) at a special event featuring the smash hit movie on Monday, Oct. 15 at the Mary D. Fisher Theatre, presented by the Sedona International Film Festival.
Movie showtime is 7 p.m., but plan to come early to join in the swashbuckling pirate fun and photo-ops! You never know who may appear in the evening that promises to be full of surprises!
"Pirates of the Caribbean: The Curse of the Black Pearl" was nominated for five Academy Awards, including a Best Actor nomination for Johnny Depp in the lead role of Captain Jack Sparrow. The film also stars Geoffrey Rush (as Barbossa), Orlando Bloom (as Will Turner) and Keira Knightley (as Elizabeth Swann), along with an award-winning, stellar ensemble cast of supporting characters.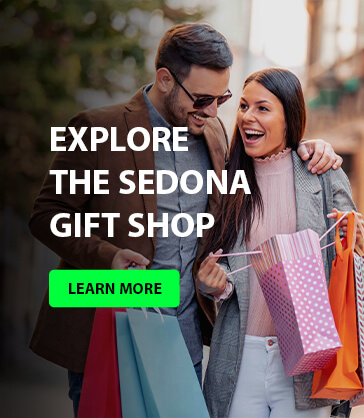 Captain Jack Sparrow (Johnny Depp) arrives at Port Royal in the Caribbean without a ship or crew. His timing is inopportune, however, because later that evening the town is besieged by a pirate ship. The pirates kidnap the governor's daughter, Elizabeth (Keira Knightley), who's in possession of a valuable coin that is linked to a curse that has transformed the pirates into the undead. A gallant blacksmith (Orlando Bloom) in love with Elizabeth allies with Sparrow in pursuit of the pirates.
Have you ever been to a film and had the uncontrollable urge to be part of the action? Now is your chance! Let your inhibitions go for an evening where you are the stars.
So … come dressed in your favorite pirate garb and join the Mary D. Fisher Theatre pirate party team! The theater and lobby will be transformed into a pirate's shipwreck, complete with skeletons, swords, sails, flags and more. Games, contests and fun await!
Good company, a great film, laughter, fun and PIRATES … what better way to spend an evening? We promise a special event you will never forget!
"Pirates of the Caribbean: The Curse of the Black Pearl" will be shown at the Mary D. Fisher Theatre on Monday, Oct. 15 at 7:00 p.m. Plan to come early as pre-show festivities will start at 6:30. Tickets are $15, or $12.50 for Film Festival members. Tickets are available in advance at the Sedona International Film Festival office or by calling 282-1177. Both the theatre and film festival office are located at 2030 W. Hwy. 89A, in West Sedona. For more information, visit: www.SedonaFilmFestival.org.