Get your hair done and vocal chords warmed up and let your inhibitions go at the Fisher Theatre
Sedona AZ (April 7, 2018) – Have you ever been to a film musical and had the uncontrollable urge to burst into song?
Well, now is your chance to don those 60's styles, hairdos, dancin' shoes and colorful frocks and let your inhibitions go for an evening where you are the stars!
The Sedona International Film Festival is proud to host the "Hairspray Sing-Along" on Monday, April 16 at its Mary D. Fisher Theatre. Movie showtime is 7 p.m., but plan to come early to join in the fun and photo-ops!
Welcome to the 60s! You can't stop the beat in this all-new Sing-Along "Hairspray" event! Get your hair done and your vocal chords warmed up and join us for a hilarious, upbeat, fun-loving, groovy sing-along spectacular.
Come sing-a-long to all the catchy tunes, including 'Good Morning Baltimore', 'I Can Hear the Bells', 'The New Girl in Town', 'Welcome to the 60's,' 'You Can't Stop the Beat' and many more!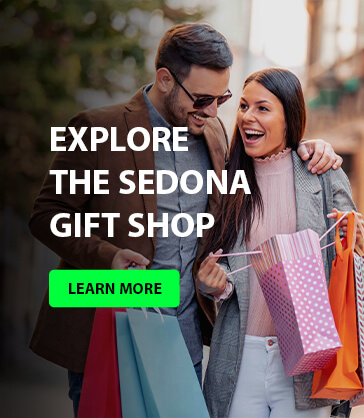 It's 1962 and change is in the air in Baltimore. Tracy Turnblad (Nikki Blonsky) — a girl with big hair and big dreams — has only one passion in life: to dance on "The Corny Collins Show". When her chance arrives, she grooves her way into instant stardom and the eyes of teen dream Link Larkin (Zac Efron). On the way, she meets a colorful array of characters and launches a campaign to integrate the show. But with the scheming stage manager (Michelle Pfeiffer) against her, trend-setting Tracy will need the help of her best friend Penny (Amanda Bynes), her big-hearted mother Edna (John Travolta) and sassy co-host Motormouth Maybelle (Queen Latifah) to show the world that all it takes to make a dream come true is a toe-tappin' beat and a little hairspray!
Rounding out the phenomenal, award-winning cast are Christopher Walken, James Marsden, Allison Janney, Jerry Stiller and more!
We guarantee you'll be singin' and dancin' to the 60's beat! So … come dressed in your favorite 60's "Hairspray" attire — and the bigger the hair, the better! Plenty of fun photo ops and surprises.
Good company, song, laughter and fun…what better way to spend an evening? We promise a special event you will never forget!
"Hairspray Sing-Along" will be shown at the Mary D. Fisher Theatre on Monday, April 16 at 7:00 p.m. Plan to come early as pre-show festivities will start at 6:30. Tickets are $15, or $12.50 for Film Festival members. Tickets are available in advance at the Sedona International Film Festival office or by calling 282-1177. Both the theatre and film festival office are located at 2030 W. Hwy. 89A, in West Sedona. For more information, visit: www.SedonaFilmFestival.org.