Award-winning documentary returns for Sedona Kindness Day celebration and special event
Sedona AZ (November 3, 2016) – The Sedona International Film Festival is proud to partner with SedonaKind to present the encore of the multiple award-winning film "The Starfish Throwers" on Sunday, Nov. 13 as part of the Sedona Kindness Day celebration. There will be two shows at 4 and 7 p.m. at the Mary D. Fisher Theatre. The ticket price is a donation of $5 with proceeds to benefit the Yavapai Food Council.
"The Starfish Throwers" has won numerous top awards at prestigious film festivals around the world, including the Audience Choice Best Film at the Sedona International Film Festival in 2015. The film — and its powerful message — return to Sedona for this special encore by popular demand as the fitting observation of Sedona Kindness Day.
The City of Sedona has proclaimed November 13, 2016 as Sedona Kindness Day, in conjunction with World Kindness Day.  SedonaKind, whose mission is "to encourage acts of kindness, large and small, locally and around the world" has created 10 days of events and activities Nov. 6-16. These screenings of "The Starfish Throwers" are part of the celebration.
Worlds apart, a five-star chef, a twelve year-old girl, and a retired school teacher discover how their individual efforts to feed the poor ignite a movement in the fight against hunger in "The Starfish Throwers".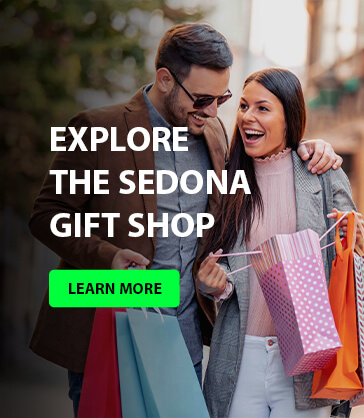 Award-winning chef Narayanan Krishnan, fighting against the caste system in India, quits his job to begin a life of cooking and hand-delivering fresh meals to hundreds of people in his hometown. Katie Stagliano's planting of a single cabbage seedling when she was nine years old blossoms into Katie's Krops, a non-profit with 73 gardens dedicated to ending hunger. Retired middle school teacher Mr. Law battles personal health issues as he hand delivers more than a thousand sandwiches nightly to the hungry in Minneapolis.
This documentary tells the tale of these remarkable individuals and the unexpected challenges they face. Despite being constantly reminded that hunger is far too big for one person to solve, they persevere and see their impact ripple further than their individual actions.
Residents and visitors can celebrate kindness in a variety of meaningful ways during the Sedona Kindness Day celebration, in addition to attending "The Starfish Throwers". The kick-off project is Mitzvah Day, on Nov. 6, which pairs volunteers of all ages with projects for non-profits and needy individuals. On Nov. 10, Gratitude Trees go up around town where people can write statements of gratitude on beautiful handmade ornaments and hang them on the trees. Pay it Forward Day (Nov. 11) will encourage patrons at participating local businesses to "Pay It Forward" at the cash register by paying for the next person in line.  It as simple and easy as dropping a pebble in a pond.  Small acts of kindness touch others in simple ways that inspire the desire to Pay It Forward. 
All the locations dates and times of the events can be found on SedonaKind.org under Kindness Day events.
"The Starfish Throwers" will show at the Mary D. Fisher Theatre on Sunday, Nov. 13 at 4 and 7 p.m. Tickets are a donation of $5 with proceeds to benefit the Yavapai Food Council. For tickets and more information, please call 928-282-1177. Both the theatre and film festival office are located at 2030 W. Hwy. 89A, in West Sedona. For more information, visit: www.SedonaFilmFestival.org.