Concert event featuring These Three Tenors on March 24
Three of New York City's greatest voices combined on the same stage will thrill audiences with repertoire of Italian classics, Broadway, opera and popular favorites — fun for the whole family!
Sedona AZ (March 8, 2012) – The Sedona International Film Festival is proud to partner with the Sedona 30 and the National Performing Artists for the "Live at SPAC" concert series at the Sedona Performing Arts Center.
The second show in the series will be on Saturday, March 24. The show will feature the Sedona debut of world-renowned, international performers These Three Tenors, who will perform a vast and varied repertoire of Broadway tunes, Italian classics, operatic and popular favorites.
The show is appropriate for all ages and prides itself on family-friendly entertainment. Showtime will be 7:00 p.m. on March 24 at the Sedona Performing Arts Center at Red Rock High School.
These Three Tenors — Michael Crouse, Thomas Stallone and Rinaldo Toglia — are now in their twelfth year together performing at major venues across the country and around the world. They have overwhelmed audiences with their masterfully-arranged program of classics ranging from Opera to Broadway, Mario Lanza to Andrea Bocelli and a tribute to Frank Sinatra.
You will hear a variety of cleverly staged and choreographed medleys in a lively performance that has the elegance of a concert and the excitement of a staged show at the same time.
These Three Tenors have been heard at prominent venues including Lincoln Center, the Waldorf Astoria, Atlantic City Hilton, the Burt Reynolds Theatre, Garden State Arts Center and Westbury Music Fair as well as major Italian festivals, concert tours, and the premiere act for Holland America Cruise Lines. Each artist has performed leading roles in opera houses and concert halls around the world.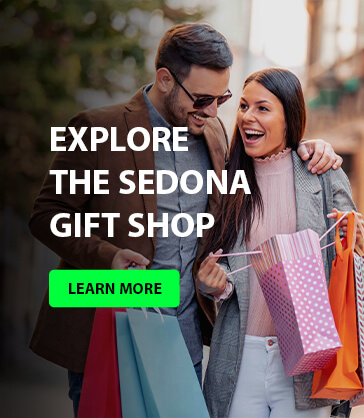 The New York Times calls Michael Crouse "a gifted dramatic tenor". He brings a dramatic vocal and physical presence to his performances. With a versatile voice that combines operatic power with lyrical sweetness, Crouse is comfortable in a variety of vocal styles and equally effective in songs ranging from the great aria Nessun Dorma (Turnandot) to contemporary Broadway hits Music of the Night (Phantom of the Opera) and This Is The Moment (Jekyl & Hyde).
Thomas Stallone combines a voice of unusual range and color with a magnetic stage presence that captivates his audience. His powerful "bari-tenor" enables him to successfully cross over between the dramatic tenor and lyric baritone arias — from Vesti La Giubba (Pagliacci) to Largo Al Factotum (Il Barbieri di Siviglia) while excelling in traditional Broadway ballads such as If Ever I Would Leave You (Camelot) and Some Enchanted Evening (South Pacific).
Rinaldo Toglia's high, ringing tenor voice is especially suited to the Italian repertoire — impressive in the demanding operatic arias such as La Donna é Mobile (Rigoletto) and Recondita Armonia (Tosca) or the passionate Neapolitan songs like Torna A Surriento. Equally at home with the Italian popular songs, Toglia's vocal style and personality are reminiscent of many of the great voices of the past, from Mario Lanza to Sergio Franchi.
"We are thrilled to present this extraordinary show and to partner with the Sedona 30 to bring live entertainment to our incredible performing arts venue," said Patrick Schweiss, festival director. "This promises to be a grand celebration of music and fun for the whole family!"
These Three Tenors will appear live at the Sedona Performing Arts Center at Red Rock High School on Saturday, March 24 at 7:00 p.m. Tickets are available at three price levels on a first come-first served basis: $40, $30 or $20. Tickets can be purchased in advance at the Sedona International Film Festival office, 2030 W. Hwy. 89A, Suite A3, or by calling 928-282-1177. Tickets are also available from any Sedona 30 member.
For more information or to purchase tickets online, visit: www.SedonaFilmFestival.com.