A double-bill of comedy and music will feature award-winning acts from Las Vegas and Branson headlining the first live show of 2013 at the Sedona Performing Arts Center
Sedona AZ (January 4, 2013) – The Sedona International Film Festival is proud to partner with the Sedona 30 and the National Performing Artists and Sedona Performing Arts Alliance for the "Live at SPAC" concert series at the Sedona Performing Arts Center.
The first live show of 2013 will be on Tuesday, Jan. 15 featuring two top acts from Las Vegas and Branson: Bob Anderson — named by People Magazine as America's #1 Singing Impressionist — and Larry Linkin, named by Downbeat Magazine as one of the top 5 clarinetists in music.
The show is appropriate for all ages and prides itself on family-friendly entertainment. Showtime will be 7:00 p.m. on Jan. 15 at the Sedona Performing Arts Center at Red Rock High School.
BOB ANDERSON
Never has there been a greater crowd pleaser than singer-impressionist, Bob Anderson. With an act that crosses over all geographical and demographical boundaries, Anderson delivers star power every time he takes the stage. It's a rare opportunity indeed that would allow an audience to hear the voices and enjoy the personalities of Tony Bennett, Tom Jones, Bobby Darin and many more of the world's greatest talents in a single night!
Anderson is not just another impressionist; he is the best there is, according to People Magazine. The quality and consistency of his performances have the stars themselves like Tony Bennett saying, "He gets me so close I have to change my act!" Johnny Carson said, "He will knock you out of your seats!" Tom Jones says, "Bob is the best in the business at what he does and I think that is because he sings as well as the person he is doing." Anderson was recently inducted into "The Las Vegas Legends Hall Of Fame".
From the unmistakable and unforgettable voices and characters of "The Rat Pack", to the contemporary and timeless sounds of Elton John, Stevie Wonder, Billy Joel, Barry Manilow, Tom Jones, Neil Diamond, and many more, Anderson presents a dignified and humorous look at the superstar persona. His re-creations are a tribute to the greats, whose careers have lasted decades. Bob is the only impressionist who will take requests from his audience and without hesitation re-create that performer to a tee!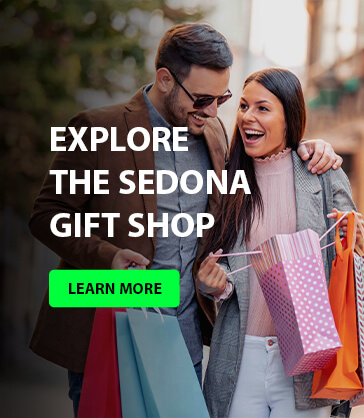 LARRY LINKIN
Larry Linkin is an accomplished, award-winning clarinetist and has performed as a soloist in major concert halls throughout the world, including Carnegie Hall. He possesses an uncanny knack for thrilling audiences by mixing an incredibly mellow clarinet with an exciting stage presence.
A native of Burlington, Iowa, he received his undergraduate degree in music from the University of Iowa in Iowa City. In recognition of his many contributions to promoting music, music making and music education, Duquesne University in Pittsburg in 1999, conferred upon him the Honorary Doctor of Music Education degree. In 2001, he received an Honorary Doctor of Music degree from the world-famous Berklee College of Music in Boston.
Linkin is regarded as one of America's foremost advocates for music education and the other arts. He is known for his uninhibited passion for delivering the message that "music does make the difference."
Bob Anderson and Larry Linkin will appear live at the Sedona Performing Arts Center at Red Rock High School on Tuesday, Jan. 15 at 7:00 p.m.
Tickets are available at three price levels on a first come-first served basis: $45, $35 or $25. Tickets can be purchased in advance online at www.SedonaFilmFestival.com or www.Sedona30.com. Call 928-282-1177 for details and more information.