Three-night event features encores of three important films in time for election year
Sedona AZ (August 4, 2016) – The Sedona International Film Festival is proud to partner with the League of Women Voters Greater Verde Valley to present a Voter Rights Film Series, featuring the encores of three important films Aug. 15-17 at the Mary D. Fisher Theatre.
The series will feature "Iron Jawed Angels" on Monday, Aug. 15; "Recount" on Tuesday, Aug. 16; and "Selma" on Wednesday, Aug. 17. Each film will be shown at 7 p.m. on the respective evening, and tickets for each film will be a special encore price of $7.
NAU Professors Andrea Houchard and Harriet Young will lead a discussion after each film.
IRON JAWED ANGELS
Monday, Aug. 15 at 7 pm
Katja von Garnier's "Iron Jawed Angels" tells the remarkable and little-known story of a group of passionate and dynamic young women, led by Alice Paul (Hilary Swank) and her friend Lucy Burns (Frances O'Connor), who put their lives on the line to fight for American women's right to vote.
Swank and O'Connor head an outstanding female ensemble, with Julia Ormond, Molly Parker, Laura Fraser, Brooke Smith and Vera Farmiga as a rebel band of young women seeking their seat at the table; and such cinematic icons as Lois Smith, Margo Martindale, and Anjelica Huston as the steely older generation of suffragettes.
This true story has startling parallels to today, as the young activists struggle with issues such as the challenges of protesting a popular President during wartime and the perennial balancing act between love and career. Utilizing a pulsing soundtrack, vivid colors, and a freewheeling camera, Katja von Garnier's ("bandits") driving filmmaking style shakes up the preconceptions of the period film and gives history a vibrant contemporary energy and relevance.
RECOUNT
Tuesday, Aug. 16 at 7 pm
"Recount" — the story of the 2000 presidential election — features an award-winning, all-star cast including Kevin Spacey, Ed Begley Jr., Laura Dern, John Hurt, Denis Leary and Tom Wilkinson.
Every vote counts … if the votes are counted. In 2000, the election of the U.S. President boiled down to a few precious votes in the state of Florida — and a recount that would add "hanging chad" to every American's vocabulary.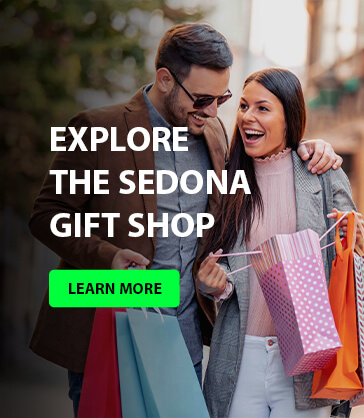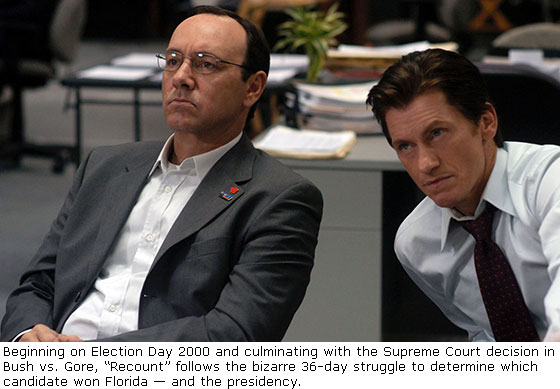 Beginning on Election Day 2000 and culminating with the Supreme Court decision in Bush vs. Gore, "Recount" follows the bizarre 36-day struggle to determine which candidate won Florida — and the presidency. While the nation holds its breath, the Republicans — led by charismatic Texan James Baker (Oscar-nominee Tom Wilkinson) — battle the Democrats, headed by Ron Klain (two-time Oscar winner Kevin Spacey), Gore's former chief of staff, in a series of escalating protests, lawsuits, appeals and partisan infighting.
The colorful cast of real-life characters includes Florida's Secretary of State Katherine Harris (Oscar-nominee Laura Dern), known to millions of Americans as much for her makeup as for her role in determining the winner. The result is an illuminating, entertaining look at the stranger-than-fiction story of the closest race in presidential history.
SELMA
Wednesday, Aug. 17 at 7 pm
"Selma" was nominated for an Academy Award for Best Picture and won an Oscar for Best Original Song.
From the Oscar-winning producers of "12 Years a Slave" and acclaimed director Ava DuVernay comes the true story of courage and hope that changed the world forever.
Golden Globe nominee David Oyelowo shines as Dr. Martin Luther King Jr., who rallied his followers on the historic march from Selma to Montgomery in the face of violent opposition — an event that became a milestone victory for the civil rights movement. Their efforts culminated in President Lyndon Johnson signing the Voting Rights Act of 1965.
Also starring Oscar-nominees Oprah Winfrey and Tom Wilkinson, "Selma" is the landmark achievement that critics called "one of the most powerful films of the year!"
Tickets for each film are specially priced at just $7. For tickets and more information, please call 928-282-1177. Both the theatre and film festival office are located at 2030 W. Hwy. 89A, in West Sedona. For more information, visit: www.SedonaFilmFestival.org.