Award-winning films presented in 4-day mini festival at Mary D. Fisher Theatre
Sedona AZ (October 24, 2017) – The Sedona International Film Festival is proud to team up with the Jewish Community of Sedona and the Verde Valley to present the Sixth Annual Fall FilmFest Nov. 4-6 at the Mary D. Fisher Theatre. The program will feature four award-winning narrative and documentary features from around the world and a heart-warming, award winning short.
LET YOURSELF GO — Opening Night Film
Saturday, Nov. 4 at 7:00 p.m.
"Let Yourself Go," the hilarious new screwball comedy from director Francesco Amato stars the phenomenal Toni Servillo as Dr. Elia Venzia, an uptight psychoanalyst whose life is upended when he becomes involved with Claudia (Verónica Echegui), an effervescent personal trainer, well-versed in matters of the body, and less so of the mind.
With beard and glasses à la Sigmund Freud, Elia is "separated" from his wife, but lives next door to her in the same apartment building. His comfortable and self-centered existence is shaken when a spell of illness forces him to the doctor who instructs Elia to lose weight and begin an exercise program. He befriends Claudia, a vivacious Spanish personal trainer and single mother with an unhinged criminal ex-boyfriend. As Claudia drags Elia around Rome, a series of mishaps and criminal entanglements ensue, breathing new energy into his tired and predictable life.
Servillo, an internationally acclaimed actor, clearly delights with this light-hearted caper. Audiences in need of a laugh should definitely see this Winner of the 2017 Italian Golden Globe for Best Comedy and LET YOURSELF GO! (Italy, 2017, 98 minutes)
THE TESTAMENT (HA'EDUT)
Sunday, Nov. 5 at 7:00 p.m.
A mystery even Hitchcock would relish. "The Testament" is the gripping story of Yoel, a man willing to risk everything to discover the truth about "where the bodies are buried." A meticulous historian, Yoel is in the midst of a widely covered legal battle with powerful forces in Austria concerning a brutal massacre of Jews that took place toward the end of WWII in the village of Lendsdorf. The influential family that owns the land where the murders occurred, plans to build a real estate project on that land, which Yoel suspects is their attempt to bury the affair for good.
Trapped between walls of silence from the villagers, his own family, and his Orthodox rabbi, Yoel doggedly pursues his quest. His search for evidence about the massacre and the burial uncovers classified taped interviews with Holocaust survivors that bring him face-to-face with a shocking secret his mother has kept for years–a secret his siblings do not want to know or hear, a secret that turns his own world upside down.
"The Testament" was the biggest award winner in the Haifa Film Festival this year. (Austria/Israel, 2017, 88 minutes)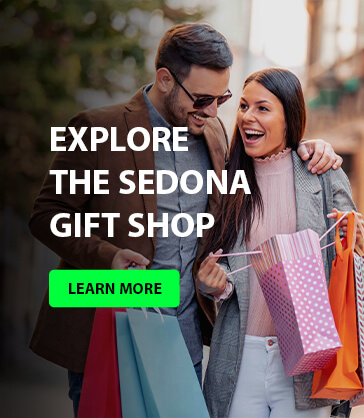 MORE ALIVE THAN DEAD
Monday, Nov. 6 at 4:00 p.m.
Was Freud a revolutionary genius who changed our thinking by positing how unconscious processes drive our behavior, a revolutionary who sought to release humanity from the mind-forged shackles of oppression, religion, and hypocrisy? Or was he a greedy, devious, charlatan who stole theories from others? Or both? Even today, almost 80 years after his death, many venerate Freud and his teachings while others revile the man and his legacy.
Media coverage, a fine script, in-depth interviews, and astoundingly clever animation ask us to question whether Freud should be revered or damned. The film reminds us how his writings and ideas continue to affect countless aspects of our lives and our culture. Although he died in 1939, his presence makes him "More Alive Than Dead". (USA/Israel/Argentina/France/UK, 2017, 66 minutes)
Accompanied by the short film UNDER THE TREE
"Under the Tree" tells the heart warming story of how an elderly widower, transplanted from Russia to Israel, deal with the loss of his wife and his unfolding journey to re-enter life. The film beautifully touches on universal issues of senior relationships, loss, loneliness, hope, and connection. (Israel, 2017, 18 minutes)
IN BETWEEN (BAR BAHAR)
Monday, Nov. 6 at 7:00 p.m.
Three totally different Palestinian women share a Tel Aviv apartment. They find themselves in a balancing act between tradition and modernity, citizenship and culture, patriarchal tradition and freedom. Laila, a beautiful criminal attorney with a wicked wit, burns off her workday stress in the underground club scene. Salma, somewhat more subdued, is a disc jockey and bartender whose parents are trying to marry her off and then imprison her when they learn she is a lesbian. Nur, a devout Muslim, has moved to Tel Aviv from a small village to attend college.
When Nur's conservative fiancé visits, he is horrified by her secular roommates and demands she move up their marriage date, drop out of college, leave Tel Aviv, and assume her role as wife. His violent reaction when she refuses leaves the three women shaken and they devise a plan to free Nur from her engagement. The women's relationship grows as they share their apartment, their turmoil, romantic quandaries, as well as their family and societal expectations. Through their growing bond with each other they become empowered and ultimately each develops her own sense of self-acceptance. (Israel, 2016, 103 minutes)
The Fall FilmFest is presented by the Cultural Committee of the Jewish Community of Sedona and the Verde Valley and the Sedona International Film Festival.
Tickets for each show are $12 general admission, or $9 for Film Festival members. For tickets and more information, please call 928-282-1177. Both the theatre and film festival office are located at 2030 W. Hwy. 89A, in West Sedona. For more information and to order tickets online, visit: www.SedonaFilmFestival.org.