Violinist Elena Urioste will host film premiere of a hip hop musical love story
Sedona AZ (December 23, 2015) – The Sedona International Film Festival is proud to partner with Chamber Music Sedona to present the Northern Arizona premiere of "But Not For Me" — a hip hop musical love story — showing Tuesday, Jan. 5 at 4 p.m. at the Mary D. Fisher Theatre. The event will feature a special introduction and Q&A with violinist Elena Urioste, who is featured in the film.
The spirited and engaging violinist Elena Urioste was recently honored as a BBC Next Generation Artist. Her busy schedule simply does not rest. "My schedule of solo performances, chamber music collaborations and other projects keeps me going. I'm excited to return to northern Arizona," said the internationally recognized artist who's in town for the Sedona Winter Music Festival along with cellist/film maker Nicholas Canellakis, clarinetist Alexander Fiterstein and pianist Michael Brown. Urioste has been hailed in The New York Times for her "stunning performances."
"But Not For Me" is a philosophical hip hop musical love story that tells the story of two Millennials, disillusioned with the state of society and their leveraged role in it, who come together to make music in an effort to give meaning to their existences. Elena plays Hope, a brash, disillusioned Juilliard dropout who is nonetheless intent on saving the world through the power of music. It tackles the disaffection that young people face at a time when they are being increasingly alienated from the American dream, as well as the psychological toll that this takes on their optimism regarding their personal and professional prospects.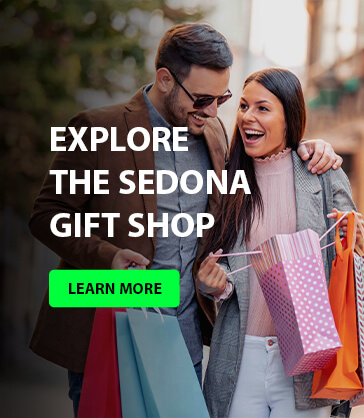 Writer and Director Ryan Carmichael, in a recent Indiewire article, said, "The aim of this film is to fuse different artistic and intellectual elements to create a unique and dynamic dramatic experience. Starting with hip hop, I wanted to tap into the "conscious" and improvisatory elements of the music in order to shine a light on some of the socioeconomic issues in America today. Existentialist philosophy comes into play as a mechanism to underscore the experience of Millennials who feel lost in a world where nothing is as they planned it. A "Postmodernist" narrative structure is employed to frame the revolutionary spirit of the characters hoping to shape the world."
Urioste is a Julliard School of Music graduate alumna) and world-renowned violinist who has appeared as soloist with the New York Philharmonic and the London Philharmonic orchestras. She was recently named a BBC New Generation Artist. The film marks her acting debut in the lead role where she also performs violin as part of the film. Ms. Urioste will speak from 4-4:30 p.m. The film will be show immediately after the discussion at 4:30 p.m.
Tickets are $12, or $9 for Film Festival members. For tickets and more information, please call 928-282-1177. Both the theatre and film festival office are located at 2030 W. Hwy. 89A, in West Sedona. For more information, visit: www.SedonaFilmFestival.org.