Life of original Saturday Night Live cast member Gilda Radner debuts on screen
Sedona AZ (September 14, 2018) – The Sedona International Film Festival is proud to present the Northern Arizona premiere of the new documentary "Love, Gilda" — featuring an all-star cast — Sept. 21-27 at the Mary D. Fisher Theatre.
Life is short, but funny is forever.
"Love, Gilda" opens up a unique window into the honest and whimsical world of a beloved performer whose greatest role was sharing her story.
Gilda Radner puts a smile on the faces of people who remember watching her as one of the original cast members of Saturday Night Live, where she created and portrayed such now-classic comic characters as Roseanne Roseannadanna, Emily Litella and Lisa Loopner. She quickly rose to meteoric fame in television, movies and on Broadway, and was declared 'one of America's sweethearts.'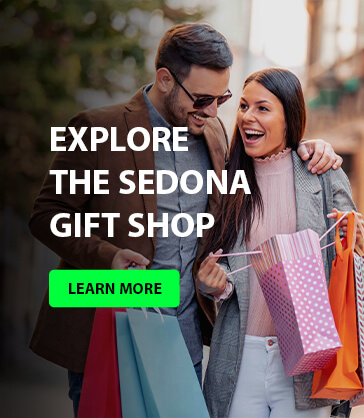 "Love, Gilda", directed by Lisa D'Apolito, is a true autobiography, told in Gilda's words and in her own voice. Working with the Radner Estate, D'Apolito unearthed a collection of diaries and personal audio and videotapes documenting her childhood, her comedy career, her relationships and ultimately, her struggle with cancer. This never-before-seen footage and journal entries form the narrative spine of the documentary, allowing Gilda to tell her own story — through laughter and sometimes the tears.
Incredibly, Gilda was able to find humor in even the darkest of times. Her spirit lives on in comedy as a female trailblazer who continues to inspire many present day comedic performers, including Bill Hader, Amy Poehler, Maya Rudolph, and Cecily Strong.
Also interviewed are SNL original cast members —Chevy Chase, Laraine Newman and Paul Shaffer — as well as, Lorne Michaels (SNL creator and producer), Alan Zweibel (SNL writer), Stephen Schwartz (Broadway composer); Andrew Alexander (CEO of Second City) and long-time friend Martin Short.
"Love, Gilda" will be shown at the Mary D. Fisher Theatre Sept. 21-27. Showtimes will be 7 p.m. on Friday and Saturday, Sept. 21 and 22; and 4 p.m. on Wednesday and Thursday, Sept. 26 and 27.
Tickets are $12, or $9 for Film Festival members. For tickets and more information, please call 928-282-1177. Both the theatre and film festival office are located at 2030 W. Hwy. 89A, in West Sedona. For more information, visit: www.SedonaFilmFestival.org.