Award-winning documentary features who's who of rock 'n' roll with 39th President
Sedona AZ (September 2, 2020) – The Sedona International Film Festival is proud to present the Northern Arizona premiere of "Jimmy Carter: Rock & Roll President" showing Sept. 11-17 at the Mary D. Fisher Theatre.
When Jimmy Carter was just a kid in south Georgia, he loved gospel music so much that he didn't need the hymn book to sing along. As it turned out, this lifelong passion for music gave him an unexpected edge as a presidential candidate. Through folk, soul, jazz, and rock 'n' roll, Carter tapped into a force that transcended racial and generational divides, and often party lines.
If it hadn't been for a bottle of scotch and a late-night visit from musician Greg Allman, Jimmy Carter might never have been elected the 39th President of the United States. This fascinating documentary charts the mostly forgotten story of how Carter, a lover of all types of music, forged a tight bond with musicians Willie Nelson, the Allman Brothers, Bob Dylan and others.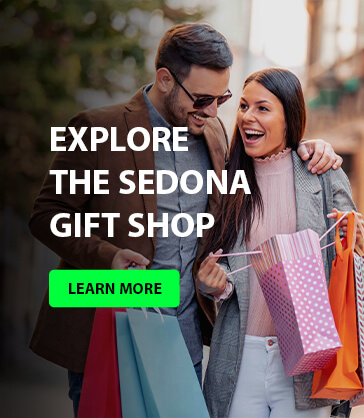 Low on campaign funds and lacking in name recognition, Carter relied on support from these artists to give him a crucial boost in the Democratic primaries. Once Carter was elected, the musicians became frequent guests in the White House. Director Mary Wharton assembles a star cast including Trisha Yearwood, Garth Brooks, Nelson, Dylan and Bono and fills the soundtrack with Southern rock, gospel, jazz, and classical.
Part-rockumentary, part-presidential portrait, "Jimmy Carter: Rock & Roll President" combines rare archival footage with era-defining live performances: Aretha Franklin, Jimmy Buffett, Paul Simon, Dizzy Gillespie, and Herbie Hancock only scratch the surface. Mary Wharton traces how Carter's genuine approachability became key to his political appeal, and allowed him to connect with voters who may only have known him as a small-town peanut farmer. But even more urgently, it shows us the unifying potential of a leader who believed — in a twist on Dylan's words — that America could get busy being born, even as it seemed busy dying.
"Jimmy Carter: Rock & Roll President" will be shown at the Mary D. Fisher Theatre Sept. 11-17. Showtimes will be 7 p.m. on Friday, Saturday and Sunday, Sept. 11, 12 and 13; and 4 p.m. on Monday, Wednesday and Thursday, Sept. 14, 16 and 17.
Tickets are $12, or $9 for Film Festival members. For tickets and more information, please call 928-282-1177. Both the theatre and film festival office are located at 2030 W. Hwy. 89A, in West Sedona. For more information, visit: www.SedonaFilmFestival.org.