Sedona News – The Sedona International Film Festival is proud to present the premiere of "Accidental Truth: UFO Revelations" on Wednesday, March 15 at the Mary D. Fisher Theatre. There will be two shows at 4 and 7 p.m.
"Accidental Truth: UFO Revelations" — narrated by award-winning actor Matthew Modine — was written and directed by Sedona filmmaker Ron James who will host the special premiere event and a Q&A discussion following both screenings with special guests.
The truth can no longer be contained by those duty-bound to hide it. The reality of another intelligence engaging humanity becomes undeniably clear. In this award-winning documentary, you will witness revelations from true government insiders that have never been shared with the public.
From over 15 years of interviews and investigation, Ron James painstakingly connects the dots.
Colonel John Alexander, Lue Elizondo, Christopher Mellon, Nick Pope and others help to "accidentally" weave a story that leaves no doubt that another intelligence is somehow operating around us.
Dr. Michio Kaku provides scientific analysis and commentary specific to what we know. Never before has a world-class scientist weighed in so deeply on the topic. Until now.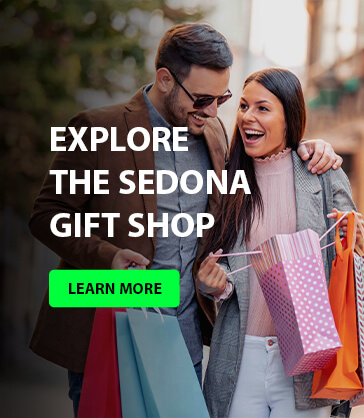 A collection of contributors from across the field all come together to settle the question. The subject is no longer up for debate. You will experience the proof.
The acknowledgement of another advanced intelligence is only the beginning. This irrefutable truth creates more questions than you can possibly imagine.
"This is a documentary that lays out the phenomenon for everyone. Just the facts," said writer/director Ron James. "What we know and can reasonably prove is spellbinding."
In its first month of submission, the film has been accepted into 10 film festivals and has already won its first award of excellence.
"Accidental Truth: UFO Revelations" will be shown at the Mary D. Fisher Theatre on Wednesday, March 15 at 4 and 7 p.m. Tickets are $12, or $9 for Film Festival members. For tickets and more information, please call 928-282-1177. Both the theatre and film festival office are located at 2030 W. Hwy. 89A, in West Sedona. For more information, visit: www.SedonaFilmFestival.org.