Sedona AZ (August 12, 2015) – Lynn Heil has had a passion for art since growing up in a small town in Iowa. He played football at the University of Iowa, but he also studied graphic arts and art history in college. So it's no wonder that Lynn has made a living in the art world since the 1970s, first as a picture framer in Texas and then as owner of Arizona Crate & Canvas, located here in Sedona. Lynn has lived in Sedona since 1981. When he's not crating and shipping artwork all over the world, he can be found painting the southwestern landscape he so dearly loves. But in all these years, Lynn has never been the subject of a one-man show…until Friday, September 4, when Rowe Fine Art Gallery presents Field of Vision from 5 to 8 p.m. Lynn will be in the gallery meeting collectors and debuting new oil-on-canvas paintings. He will be back in the gallery on Saturday, September 5, from 1 to 4 p.m.
"This is a real honor," says Lynn. "I can talk about art all day long. I have a real passion for art theory and art history – I can get wound up about that. It will be nice to meet art collectors, but I will admit that I'm a little nervous with this being my first one-man show."
Lynn paints on the weekends, capturing the beauty of the red rocks and Oak Creek. He has a special spot along Dry Creek Road that he considers a favorite painting location, but he also spends plenty of time along the creek and at Red Rock Crossing. About five years ago, Lynn began painting en plein air, which he enjoys immensely. Lynn has also studied intaglio printmaking, and he's a member of the Sedona Arts Center. Find out more about his inspiration – and ask him about the time he lived at the Grand Canyon – in September at Rowe Fine Art Gallery.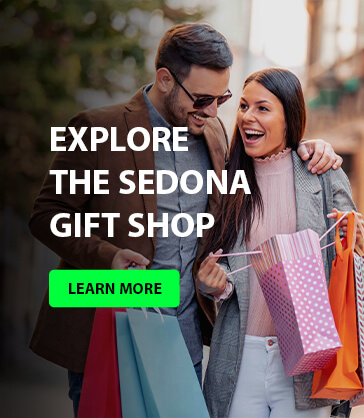 Rowe Fine Art Gallery represents traditional and contemporary southwestern sculptors, painters and jewelers. The gallery is located under the bell tower in Patio de las Campanas at Tlaquepaque Arts & Crafts Village (336 SR 179, Suite A-102 in Sedona). It is open seven days a week from 10 a.m. to 5 p.m. For more information, call 928-282-8877 or visit www.rowegallery.com