Sedona AZ (November 13, 2013) – Make plans to enjoy Thanksgiving weekend with a visit to the West Sedona studios of four "Fiber Arts Sedona" (FAS) artists as well as the studios of two guest artists. During this annual free self-guided tour, six artist studios will be open to the public from 10 a.m. until 5 p.m. Friday, Saturday and Sunday, November 29 through December 1, 2013. All studios are located in close proximity to each other in West Sedona which makes them easy to visit.
Artists will demonstrate, explain their processes, answer questions, share their inspirations and feature finished work, work in progress and work for sale in time for holiday shopping. Pick up postcards with tour maps at the Sedona Public Library, the Chamber of Commerce Visitors Center, Sedona Art Center, Sedona Quilt Store, and hotels, B&B's and resorts around town. Maps are also available online at www.redrockbaskets.com/events. 
Established in 2010, Fiber Arts Sedona is an organization of professional studio artists who strive to build awareness of and appreciation for all of the fiber arts. They wish to acquaint others with the infinite possibilities of the medium through the work of their members which exemplifies the variety to be found within the fiber arts. Catalogs are available for purchase at www.magcloud.com. 
Fiber Arts Sedona members Shirley Eichten Albrecht, Margaret Anderson, Wendy Bialek, and Dee Durkee as well as guest artists Komola Rohde and Joanie Wolter are exhibiting in this year's event. 
Dee Durkee is acclaimed for her three-dimensional fabric vessels which she creates out of overstitched recycled materials, rich with color and substance. These are works that have no hidden infrastructure, but rather their structural integrity comes from stitching layers of fabric pieces, much like a mosiac. Durkee uses recycled fabrics and handmade papers to create jewelry, journals, wall art, hand dyed tissues and many other items which make her studio a treasure trove of gifts for yourself or others. A visit there an adventure in visual stimulation.  This year she will have an "Art Supply Sale Table" with art supplies (fabric, beads, etc) at garage sale prices.
Wendy Bialek, "Wendy the Weaver," is a master weaver with over three decades of experience in creating one-of-a-kind works of textile art for use in interior design, as well as wearable art. Her unique works have graced dozens of homes, public spaces and exhibits across the United States. Her other fiber art skills include felting, quilting, knitting, crocheting and beading and she is a skilled teacher in all her specialties.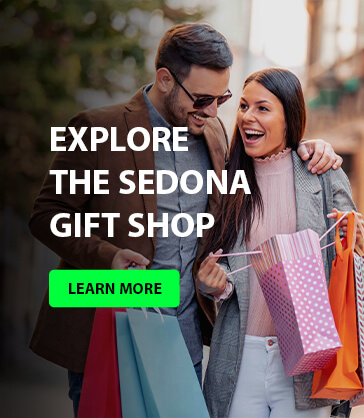 Shirley Eichten Albrecht uses her studio for both art production and for basket-making classes. Her basket making has evolved from weaving traditional baskets to more sculptural art incorporating Raku, gourds and antlers to create stunning wall hangings and sculptures. Her colors run from muted tones to bright reds and blues and when viewing her work you can feel her intuitive connection to nature. Albrecht's award winning work has been exhibited throughout the country and she is well known as a popular teacher of her art.
At first glance Margaret Anderson's art looks like watercolor or acrylic painting on canvas, however, closer investigation reveals hundreds of hand stitches on painted cloth. Her work is hard to pin down with a label. Is it painting, collage, textile art? Come see for yourself, only you can decide. Anderson's larger works are stunning and will take your breath away. And among her small work you will find little gems to treasure. This nationally acclaimed artist's work is not to be missed.
Guest artist, Komala Rohde is a jewelry artist and teacher. She uses silver, bronze, copper and steel in her creations with metal clay. She also uniquely uses Titanium and Niobium metals which add interest and variety to her color palette. Rohde is experienced in the art of bead weaving and chain mail and loves to bring contemporary elements and unexpected twists to the medium of jewelry. In her home studio workshop and teaching space she will share her insights about her craft and will feature her wide-ranging collection of jewelry.
Also a guest artist this year, Joanie Wolter moved to Sedona six years ago after a long career as a teacher. Soon after at the Sedona Art Center she discovered the world of clay and specifically, fiber clay sculpting. She fell in love with the medium and is now showing her sculptures in galleries and teaching classes. Her sense of whimsy and her love of life show in each of her creations which are a blend of imagination, humor and clay. When you look at her art it is guaranteed to make you smile and forget your troubles. When that happens she believes her work is done.
The art world is increasingly recognizing fiber-arts as a serious medium of expression. That recognition was reinforced this year by the awarding of the world's largest art prize to an artquilt, "Sleeping Bear Dune Lakeshore". The entry won the public vote among 1,524 works of art in ArtPrize 2013 and the artist, Ann Loveless received a $200,000 cash prize. Loveless is the first textile artist to win the world's largest art prize in its five-year history. ArtPrize 2013 was open from Sept. 18 through October 6th, with work by 1,805 artists from 47 countries and 45 U.S. states and territories in 168 stores, restaurants, museums, pubs and parks in downtown Grand Rapids, Michigan. With such a prestigious international award going to a textile artist, Sedona residents and visitors will be inspired to see what local fiber-artists are creating. Fiber Arts Sedona looks forward to welcoming folks into their studios.
Questions?  Call Margaret at 928-203-4355, email margaret@mandersonart.com, or visit www.redrockbaskets.com/events.