All-star casts in new independent films making Sedona premiere at Mary D. Fisher Theatre
Sedona AZ (April 25, 2015) – The Sedona International Film Festival is proud to present the Northern Arizona premieres of "While We're Young" (starring Ben Stiller and Naomi Watts) and "Serena" (starring Jennifer Lawrence and Bradley Cooper) showing May 1-8 at the Mary D. Fisher Theatre.
WHILE WE'RE YOUNG

Ben Stiller and Naomi Watts lead an all-star cast — including Amanda Seyfried, Adam Driver, Charles Grodin and Adam Horovitz — in Noah Baumbach's comedy "While We're Young".
A middle-aged couple's career and marriage are overturned when a disarming young couple enters their lives. Stiller and Watts are Josh and Cornelia Srebnick, happily married middle-aged members of New York's creative class. They tried to start a family and were unable to — and have decided they're okay with that. But as Josh labors over the umpteenth edit of his cerebral new film, it's plain that he has hit a dry patch and that something is missing.
Enter Jamie (Adam Driver) and Darby (Amanda Seyfried) — a free-spirited young couple — who are spontaneous, untethered and ready to drop everything in pursuit of their next passion. For Josh, it's as if a door has opened back to his youth — or a youth he wishes he once had.
It's not long before the restless forty-somethings — Josh and Cornelia — throw aside friends their own age to trail after these younger versions of themselves who seem so plugged in and uninhibited. But is this new inspiration enough to sustain collaboration and a friendship with a couple 20 years their junior?
Critics and audiences have been raving about "While We're Young", calling it "hilarious and insightful" (The Huffington Post), "effortlessly charming" (IndieWire), "wise, funny and fiercely intelligent" (The Film Stage) and "a brilliant comedy" (The Guardian).
"While We're Young" will be shown at the Mary D. Fisher Theatre May 1-6. Showtimes will be 4 p.m. on Friday and Saturday, May 1 and 2; and 7 p.m. on Sunday, Tuesday and Wednesday, May 3, 5 and 6.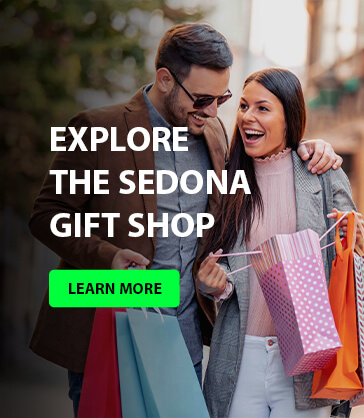 SERENA
Bradley Cooper and Jennifer Lawrence star in "Serena" — a period drama set in the North Carolina Mountains at the end of the 1920s.
George and Serena Pemberton (Cooper and Lawrence) — love-struck newly-weds — begin to build a timber empire. Serena soon proves herself to be equal to any man: overseeing loggers, hunting rattle-snakes, even saving a man's life in the wilderness. With power and influence now in their hands, the Pembertons refuse to let anyone stand in the way of their inflated love and ambitions. However, once Serena discovers George's hidden past and faces an unchangeable fate of her own, the Pemberton's passionate marriage begins to unravel leading toward a dramatic reckoning.
"Fascinating, marked by courageous performances and exquisite production values. Lawrence looks every inch the Golden Age siren and makes good on her proven chemistry with Cooper, who acquits himself with stoic intelligence with flourishes of Clark Gable bravado." – Guy Lodge, Variety
"Lawrence plays her role like a virtuoso violinist; sweeping, soaring and cracking with elegiac grace." – Mark Kermode, The Observer
"Handsome and entertaining. A sumptuous costume drama, with another terrific performance from Lawrence." – Andy Lee, Daily Star
"Serena" will be shown at the Mary D. Fisher Theatre three times May 1-6. Showtimes will be 7 p.m. on Friday, May 1; and 4 p.m. on Tuesday and Wednesday, May 5 and 6. 
Tickets are $12, or $9 for Film Festival members. For tickets and more information, please call 928-282-1177. Both the theatre and film festival office are located at 2030 W. Hwy. 89A, in West Sedona. For more information, visit: www.SedonaFilmFestival.org.