Acclaimed new independent films premiering at Mary D. Fisher Theatre
Sedona AZ (June 13, 2014) – The Sedona International Film Festival is proud to present the Northern Arizona premieres of two award-winning, acclaimed new independent films: "Walking With the Enemy" and "Dom Hemingway" showing June 20-25 at the Mary D. Fisher Theatre.
WALKING WITH THE ENEMY
A young man, separated from his family in WWII, disguises himself as a Nazi SS Officer and uncovers more than just his family whereabouts in the acclaimed new drama "Walking With the Enemy" starring Ben Kingsley, Jonas Armstrong, Hannah Tointon and Simon Kunz.
Inspired by the true story of Pinchas Rosenbaum, "Walking With the Enemy" begins in the final months of World War II.  The Nazis are desperately trying to enact their genocide against Jews in Hungary, who had been protected from persecution until their leader Regent Horthy (Sir Ben Kingsley) was forced to bow to the will of Hitler and Eichmann.  Hoping to find his displaced family and avoid being placed in a labor camp, young Elek Cohen (Jonas Armstrong) undertakes extraordinary measures to survive, using a stolen uniform to pose as a Nazi officer so that he can reroute Jews to safety and disrupt the activities of the German occupiers. Filled with suspense and danger, he undertakes extraordinary measures to get his family and others to safety.
Rex Reed from the New York Observer calls the film "a powerful piece of filmmaking … an inspiration!" Renowned critic Pete Hammond call it "exceptionally well done — an exciting thriller and truly inspiring!"
"Walking with the Enemy" will be shown at the Mary D. Fisher Theatre June 20-25. Showtimes will be 4 p.m. on Friday and Saturday, June 20 and 21; and 7 p.m. on Sunday and Wednesday, June 22 and 25.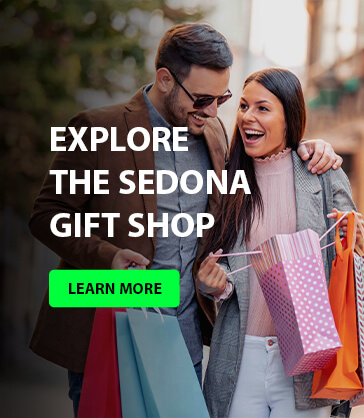 DOM HEMINGWAY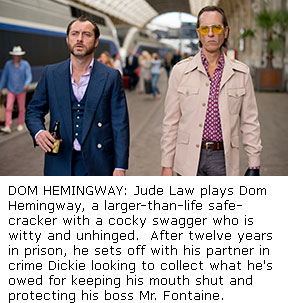 Jude Law plays Dom Hemingway, a larger-than-life safecracker with a cocky swagger who is witty and unhinged.  After twelve years in prison, he sets off with his partner in crime Dickie (Richard E. Grant) looking to collect what he's owed for keeping his mouth shut and protecting his boss Mr. Fontaine (Demian Bichir). After a near death experience, Dom tries to re-connect with his estranged daughter (Emilia Clarke), but is soon drawn back into the only world he knows, looking to settle the ultimate debt.
Writer/director Richard Shepard spins a tale of crime with a wildly original point of view:  that of a chronically luck-less criminal who is audacious, violent and vengeful, yet embodies all the appetites, contradictions and frenzied angst of modern life.  In a journey that careens from a British prison to the South of France to a criminal wager with his manhood on the line, Shepard explores Dom as the ultimate human paradox. For no matter how much sacrilegious mayhem he spreads wherever he goes, the audience can't help but hope for his redemption. 
"Dom Hemingway" will be shown at the Mary D. Fisher Theatre June 20-24. Showtimes will be 7 p.m. on Friday and Saturday, June 20 and 21; and 4 p.m. on Monday and Tuesday, June 23 and 24.   
Tickets are $12, or $9 for Film Festival members. For tickets and more information, please call 928-282-1177. Both the theatre and film festival office are located at 2030 W. Hwy. 89A, in West Sedona. For more information, visit: www.SedonaFilmFestival.org.