All-star casts featured in acclaimed new independent films premiering at Mary D. Fisher Theatre
Sedona AZ (June 24, 2014) – The Sedona International Film Festival is proud to present the Northern Arizona premieres of two award-winning, acclaimed new independent films: the delightful comedy "The Love Punch" (starring Pierce Brosnan and Emma Thompson) and the powerful drama "The Railway Man" (starring Colin Firth and Nicole Kidman) showing July 5-9 at the Mary D. Fisher Theatre.
THE LOVE PUNCH
Spanning locations in Paris, London and the French Riviera "The Love Punch" brings together Pierce Brosnan and Academy Award-winner Emma Thompson for the first time, as ex-husband and wife Richard and Kate whose biting banter suggests that the flames of their former relationship have not been fully extinguished. Unfortunately, the same cannot be said for their retirement nest egg which is wiped out when Richard's investment firm is defrauded and the pension fund is siphoned away.
Learning that the unscrupulous French financier behind the scheme has just purchased a $10 million diamond for his bride to be, the divorced duo grudgingly agree to set aside their differences, and hatch a plot to gate-crash the wedding and steal the rock.
Roped in to assist in the heist are the couple's former neighbors Timothy Spall (The King's Speech) and Celia Imrie (The Best Exotic Marigold Hotel) who are also rooting for their reconciliation. The foursome form an unlikely band of lawbreakers in this classic comedy caper set against the sun drenched backdrop of the Cote d'Azur.
"The Love Punch" will be shown at the Mary D. Fisher Theatre July 5-9. Showtimes will be 4 p.m. on Saturday, Sunday and Monday, July 5, 6 and 7; and 7 p.m. on Tuesday and Wednesday, July 8 and 9.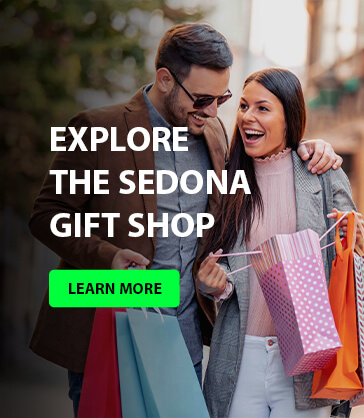 THE RAILWAY MAN
Based on the remarkable bestselling autobiography, "The Railway Man" tells the extraordinary and epic true story of Eric Lomax (Colin Firth), a British Army officer who is tormented as a prisoner of war at a Japanese labor camp during World War II. Decades later, Lomax and his beautiful love interest Patti (Nicole Kidman) discover that the Japanese interpreter responsible for much of his treatment is still alive and set out to confront him, and his haunting past, in this powerful and inspiring tale of heroism, humanity and the redeeming power of love.
Most survivors of the notorious Thai/Burma "Death Railway" kept quiet about what happened to them in the War. At least, they were quiet in the daytime. Decades on, Eric Lomax broke his silence. Soldier that he was, he turned and faced his demons – both psychological and real. With the help of a remarkable woman, Eric sought out and confronted Takashi Nagase, the officer who had presided at his interrogation and torture. He told the story in "The Railway Man"– an astonishing memoir that twists around one major irony: as a boy, Eric had been enthralled by the great steam trains that piled in and out of Edinburgh's Waverley Station. As a young soldier he saw his comrades worked to death, and was himself tortured on the Death Railway.
Once he had broken his silence, Eric was passionate about sharing all he had learned – that we are better, stronger than we think are, that being vulnerable is part of that strength, that love can bring you back from the very darkest place.
"The Railway Man" will be shown at the Mary D. Fisher Theatre July 5-9. Showtimes will be 7 p.m. on Saturday, Sunday and Monday, July 5, 6 and 7; and 4 p.m. on Tuesday and Wednesday, July 8 and 9. 
Tickets are $12, or $9 for Film Festival members. For tickets and more information, please call 928-282-1177. Both the theatre and film festival office are located at 2030 W. Hwy. 89A, in West Sedona. For more information, visit: www.SedonaFilmFestival.org.