All-star casts featured in latest independent films premiering at Mary D. Fisher Theatre
Sedona AZ (April 3, 2014) – The Sedona International Film Festival is proud to present the Northern Arizona premieres of "The French Minister" and "Enemy" (starring Jake Gyllenhaal in a dual role) showing April 11-16 at the Mary D. Fisher Theatre.
THE FRENCH MINISTER
"The French Minister" is an award-winning, critically-acclaimed new comedy of manners and errors that has been a hit with audiences around the world.
Alexandre Taillard de Vorms is tall and impressive, a man with style, attractive to women. He also happens to be the Minister of Foreign Affairs for the land of enlightenment: France. With his silver mane and tanned, athletic body, he stalks the world stage, from the floor of the United Nations in New York to the powder keg of Oubanga. There, he calls on the powerful and invokes the mighty to bring peace, to calm the trigger-happy, and to cement his aura of Nobel Peace Prize winner-in-waiting. Alexandre is a force to be reckoned with, waging his own war backed up by the holy trinity of diplomatic concepts: legitimacy, lucidity and efficacy.
He takes on American neo-cons, corrupt Russians and money-grabbing Chinese. Perhaps the world doesn't deserve France's magnanimousness, but his art would be wasted if just restricted to home turf.
Enter the young Arthur Vlaminck, graduate of the elite National School of Administration, who is hired as head of "language" at the foreign ministry. In other words, he is to write the minister's speeches. But he also has to learn to deal with the sensibilities of the boss and his entourage, and find his way between the private secretary and the special advisors who stalk the corridors of the Quai d'Orsay – the ministry's home – where stress, ambition and dirty dealing are the daily currency. But just as he thinks he can influence the fate of the world, everything seems threatened by the inertia of the technocrats.
"The French Minister" will be shown at the Mary D. Fisher Theatre April 11-16. Showtimes will be 4 p.m. on Friday, April 11; 1 p.m. on Saturday, April 12; 4 p.m. on Monday, April 14; and 7 p.m. on Tuesday and Wednesday, April 15 and 16.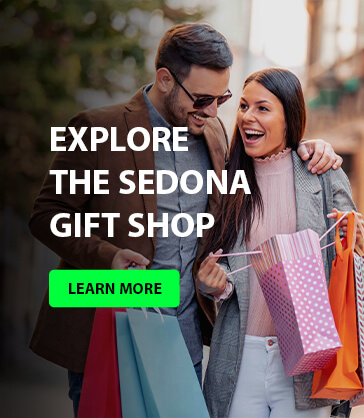 ENEMY
Jake Gyllenhaal stars in a dramatic dual role and leads an all-star cast including Melanie Laurent, Sarah Gadon and Isabella Rossellini in the new indie sensation "Enemy". Gyllenhaal reteams with his "Prisoners" director, Denis Villeneuve, in this sexy and hypnotically surreal psychological thriller. 
Adam Bell (Gyllenhaal) is a glum, disheveled history professor, who seems disinterested even his beautiful girlfriend, Mary (Laurent). Watching a movie on the recommendation of a colleague, Adam spots his double, a bit-part actor named Anthony Clair, and decides to track him down. The identical men meet and their lives become bizarrely and irrevocably intertwined.
Gyllenhaal is transfixing as both Adam and Anthony, provoking empathy as well as disapproval while embodying two distinct personas. With masterfully controlled attention to detail, Villeneuve takes us on an enigmatic and gripping journey through a world that is both familiar and strange — and hard to shake off long after its final, unnerving image.
"Enemy", adapted from Nobel Prize-winning author José Saramago's 2004 novel The Double, is about the power of the subconscious. In the end, only one man can survive.
"Enemy" will be shown at the Mary D. Fisher Theatre April 11-16. Showtimes will be 7 p.m. on Friday, Sunday and Monday, April 11, 13 and 14; and 4 p.m. on Tuesday and Wednesday, April 15 and 16.    
Tickets are $12, or $9 for Film Festival members. For tickets and more information, please call 928-282-1177. Both the theatre and film festival office are located at 2030 W. Hwy. 89A, in West Sedona. For more information, visit: www.SedonaFilmFestival.org.