First three Tuesdays in May will feature TED2017: The Future You at Fisher Theatre
Sedona AZ (April 21, 2017) – You have seen TED Talks. But you have never experienced TED — the global phenomenon propelled by ideas that are transforming the world — until now. TED Cinema Experience will bring TED's flagship event, TED2017: The Future You from Vancouver, Canada, to cinema audiences around the world in three big screen events.
The Sedona International Film Festival is proud to present these events at its Mary D. Fisher Theatre the first three Tuesdays in May. The festival is branding these "TED Talk Tuesdays" and will feature each event at 7 p.m. The three events will include: TED Opening Night (May 2), TED Prize Event (May 9) and TED Highlights Exclusive (May 16). Audience members can purchase single event tickets or tickets for all three.
Awe. A sense of wonder. Life changing. Inspirational. All words used to describe the experience that is TED. Now TED Cinema Experience brings TED2017 to you.
TED2017 will explore the deepest scientific and psychological insights, the latest medical advances, and thrilling new inventions (all mixed with a dose of ancient wisdom), and will ask questions about our present and future selves that we often don't have time for. The program will feature a succession of extraordinary speakers — risk-takers, visionaries, celebrities, and an emerging generation of idea creators — who will deliver the "talk of their lives" in TED's world-famous TED Talk format. 
Through the TED Cinema Experience series, we all have access to the TED experience, giving us the opportunity to have our curiosity sparked, minds opened, and worlds shifted — together through three community viewing events on cinema screens. See the world in new ways through your participation in TED Cinema Experience.
TED2017 Opening Event
Tuesday, May 2 at 7 p.m.
The Opening Event of TED2017 presents cinema audiences a one-of-a-kind opportunity to watch live with their communities as new TED Talks are presented for the first time in front of 1,500 TED attendees – who represent the world's leading thinkers and doers in Vancouver, Canada. For the second consecutive year, cinema audiences will get this exclusive look inside the opening night of TED and experience approximately six to seven revelatory talks and performances as they unfold on the TED stage.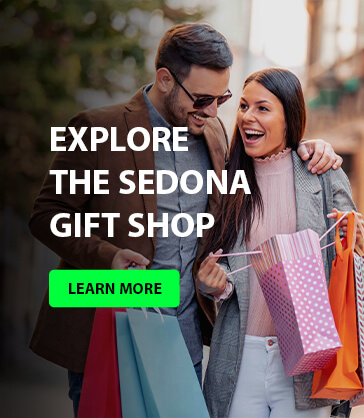 Featured Opening Event speakers include: Huang Yi (dancer and choreographer), Joshua Roman (Cellist), Anab Jain (futurist, designer), Laura Galante (cyberspace analyst), Titus Kaphar (artist), Garry Kasparov (grandmaster, analyst), Tim Ferriss (productivity guru, author), OK Go (band), and Rabbi Lord Jonathan Sacks (religious leader).
TED2017 TED Prize Event
Tuesday, May 9 at 7 p.m.
Cinema-goers will get to watch with their communities as the TED Prize winner receives a $1 million award towards a creative, bold wish to spark global change. By investing in a powerful idea every year, the TED Prize accelerates progress toward solving some of the world's most pressing problems. The session will also feature an update from a former TED Prize winner, as well as talks from exceptional TED speakers.
Watch tennis icon Serena Williams, acclaimed healthcare reformer Atul Gawande, plus a surprise talk from one of the world's most revered figures. Other featured Prize Event speakers include: Gayle King (journalist), Anna Rosling Ronnlund (co-founder of Gapminder), Jon Boogz and Lil Buck (movement artists), Raj Panjabi (physician) and a surprise guest world figure.
TED2017 Highlights Exclusive
Tuesday, May 16 at 7 p.m.
TED will be opened up for the public like never before, with a program created exclusively for cinema audiences. This event will give cinema-goers a first-of-its-kind look at the TED2017 conference experience, driven by revelatory TED Talks and performances captured live that highlight some of the most insightful, inspiring and exciting moments of the week-long TED2017.
The program will include a new interview with Elon Musk about what an exciting future looks like, among other inspiring and insightful TED Talks and performances from the week. Speakers will be announced soon.
TED Cinema Experience three-part series event TED2017: The Future You will be shown at the Mary D. Fisher Theatre on Tuesdays, May 2, 9 and 16 at 7 p.m. Tickets for each event are $15, or $12.50 for Film Festival members. Tickets are available in advance at the Sedona International Film Festival office or by calling 928-282-1177 or online at www.SedonaFilmFestival.org. Both the theatre and film festival office are located at 2030 W. Hwy. 89A, in West Sedona.