Film and discussion will kick off Verde Valley Comic Expo weekend
Sedona AZ (March 24, 2017) – The Sedona International Film Festival is proud to present a one-night only special encore of the acclaimed feature film "Occupants" on Friday, March 31 at 7 p.m. at the Mary D. Fisher Theatre. This special film event will kick off the Second Annual Verde Valley Comic Expo and will include a special Q&A discussion and comic book release in conjunction with the film.
"Occupants" played to rave audience reviews at the recent Sedona International Film Festival in February and is making a one-night return for this special event.
"Occupants" is a film about Annie, an award-winning documentarian and her husband Neil. Annie and Neil embark on a "30 Days of Clean Living" documentary, setting up cameras all over their house to document their new eating habits. By doing so, half of their cameras capture a parallel version of themselves — a version that isn't what they expected — with results that could ultimately unravel and threaten their very existence.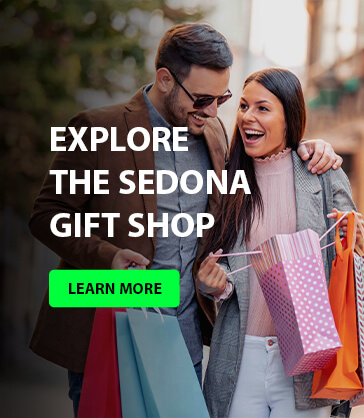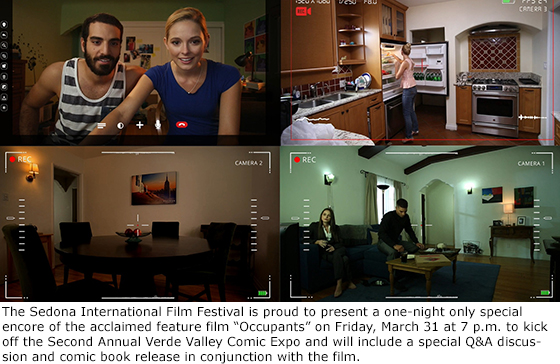 Stay after the "Occupants" screening for a question & answer discussion with official Marvel & DC Comics Artist Dave Beaty (Batman Inc, Flashpoint: Wonder Woman, Superboy, X-men). Dave is the artist of the official Occupants comic book tie in. He will discuss how the comic relates to the film and the recently green lit sequel. He will also answer questions about his professional comic book career and his new project Red Skirts. Signed copies of the rare Occupants comic will be given out to some participants during the Q & A. Supplies are limited. Special screenings of the film are the only way to get these limited edition comic books. This is a special event for the Verde Valley Comic Expo held at the Rec Center in Cottonwood on April 1st. Members of the Northern Arizona Cartoonist Association will be on hand to answer questions about Expo as well. To learn more about Dave Beaty please visit his website at DaveBeaty.com.
"Occupants" will show at the Mary D. Fisher Theatre on Friday, March 31 at 7 p.m. Tickets are $12, or $9 for Film Festival members. For tickets and more information, please call 928-282-1177. Both the theatre and film festival office are located at 2030 W. Hwy. 89A, in West Sedona. For more information, visit: www.SedonaFilmFestival.org.