Mary D. Fisher Theatre is the official exclusive Northern Arizona location for monthly events
Sedona AZ (November 23, 2016) – The Sedona International Film Festival is the official, exclusive Northern Arizona home for the New York Film Critics monthly series debuting new films weeks prior to their theatrical release. The series is hosted by Rolling Stone Magazine's Peter Travers, via satellite, and features a Q&A with the filmmaker and stars from the film each month. 
The December premiere event will feature the debut of "Burn Country" for one show, one night only on Tuesday, Dec. 6 at 7 p.m. The film stars Melissa Leo, James Franco, Dominic Rains and Rachel Brosnahan.
Peter Travers will host and introduce the film; and the film's star Academy Award-winner Melissa Leo will take part in a Q&A discussion following the screening via satellite.
After being exiled from Afghanistan, a former war journalist settles in a small town in Northern California and takes a job with a local newspaper.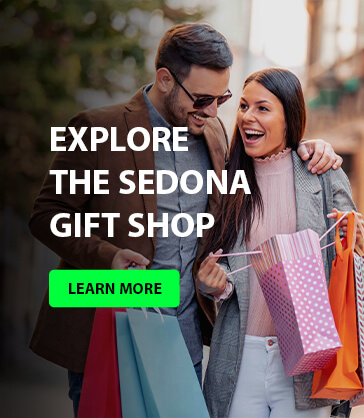 Osman has been on the front lines of violence since he was a teenager, working as a fixer for Western journalists covering the war in Afghanistan. So at the age of 28, he's understandably excited to find himself living in a small bohemian town on the coast – poppy fields and Kalishnikov-wielding warlords giving way to redwood groves and artisanal winemakers. He may be stuck living with Gloria, an American friend's mom, and doesn't have a car, but he's got a job lined up as a reporter on the local paper and is going to use it as a way to get to the heart of his new home.
Safe from the dangers of war, but increasingly restless, Osman tries to turn his menial work into "Afghan-style" coverage of petty crime. In unfamiliar territory and with no clue of where to begin, he finds a fixer of his own – an enthusiastic but unstable hot-tub craftsman named Lindsay (James Franco). Together they delve into the backwoods of this small town.
His search draws him deep into the town's peculiar subculture, even as news from back home becomes increasingly dire. Osman was lucky to get out of Afghanistan's slow burning chaos, but somehow he doesn't feel it. There's nothing left for him there — no future, no hope, only a dead end – but he misses it all. At least he knew what to do there, knew his job, knew how to be in the world.
"Burn Country" is not a film about a foreign land seen through the eyes of a Western journalist… It's a film about an Afghan journalist reporting on America. Through Osman's struggle to find purpose and dignity in America, "Burn Country" invites us to see ourselves and the effects of our foreign wars in a new light.
Join us for a special evening and sneak premiere of this new film, hosted by Peter Travers from Rolling Stone Magazine via satellite, and stay for the Q&A with the film's star Melissa Leo.
The New York Film Critics Series premiere of "Burn Country" will take place at the Mary D. Fisher Theatre one day only: Tuesday, Dec. 6 at 7 p.m. All tickets are $12 for this exclusive premiere event. For tickets and more information, please call 928-282-1177. Both the theatre and film festival office are located at 2030 W. Hwy. 89A, in West Sedona. For more information, visit: www.SedonaFilmFestival.org.