Summer encore series will feature popular Met Operas returning to the big screen
Sedona AZ (July 15, 2015) – The Sedona International Film Festival is proud to present the encore of the Met Opera's "The Merry Widow" on Saturday, July 25 at 1 p.m. at the Mary D. Fisher Theatre.
"The Merry Widow" — Franz Lehar
The great Renée Fleming stars as the beguiling femme fatale who captivates all Paris in Lehár's enchanting operetta, seen in a new staging by Broadway virtuoso director and choreographer Susan Stroman (The Producers, Oklahoma!, Contact).
Stroman and her design team of Julian Crouch (Satyagraha, The Enchanted Island) and costume designer William Ivey Long (Cinderella, Grey Gardens, Hairspray) have created an art-nouveau setting that climaxes with singing and dancing grisettes at the legendary Maxim's. Nathan Gunn co-stars as Danilo and Kelli O'Hara is Valencienne.
Mezzo-soprano diva Susan Graham takes on the title role later in the run. Sir Andrew Davis and Fabio Luisi conduct.
Synopsis of "The Merry Widow":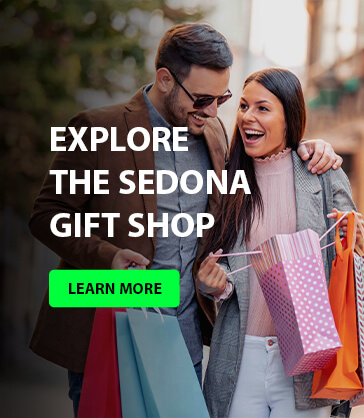 ACT I: The Pontevedrian ambassador in Paris, Baron Mirko Zeta, is giving a ball at the embassy. His home country is nearly bankrupt and he hopes that their Parisian guests will help them raise the money they need. He's pleased when he sees his young wife, Valencienne, flirting with Camille de Rosillon, a young Frenchman, assuming she's trying to win French support for Pontevedro. In fact, Camille has declared his love for Valencienne and writes "I love you" on her fan. Zeta eagerly awaits the arrival of the guest of honor, Hanna Glawari, a wealthy Pontevedrian widow. He plans to get Danilo Danilovitch, a womanizing aristocrat and the embassy secretary, to marry her so that her millions will stay in Pontevedro. Hanna arrives and is showered with compliments by the Parisian men.
Valencienne realizes she has lost her fan with Camille's incriminating message and rushes out to look for it. Finally Danilo arrives, fresh from a night of partying at Maxim's. He and Hanna talk, revealing that they were once in love, but that Hanna was considered too far beneath Danilo's status for him to marry her. He tells her he's not interested in marriage and will never say "I love you." Meanwhile, Zeta's chief of staff, Kromow, finds Valencienne's fan and thinks it belongs to his wife, Olga. Zeta, wanting to spare Olga the scandal, convinces him it is Valencienne's. He then meets with Danilo and orders him to marry Hanna for the good of Pontevedro. Danilo tells him he will keep all the Parisian men away from her, but will not marry her. When the ladies choice dance is announced, Hanna selects Danilo, and after some flirtatious banter the two finally dance.
ACT II: Later that evening, Hanna hosts a party at her villa. Danilo arrives late, and Zeta commands him to return to his mission of keeping the Parisian men from Hanna — particularly
Camille. Danilo's assistant, Njegus, reveals that Camille is already in love with a mystery woman. Zeta wants to know who she is in order to marry her off to Camille, leaving Hanna free for a Pontevedrian suitor. Believing the fan to be the key to her identity, he asks Danilo to find its owner. When Hanna comes across the fan and sees its inscription, she assumes it is a gift to her from Danilo, but he still won't say "I love you" and she will not accept him until he does.
Their dance is interrupted by Zeta, who is still trying to learn the identity of Camille's secret lover. The men agree to meet in the pavilion to discuss the matter. Camille and Valencienne finally find the missing fan, and this time Valencienne writes "I am a respectable wife" on it. Observed by Njegus, they disappear into the pavilion. When Zeta arrives to meet Danilo, Njegus prevents him from entering the pavilion to protect Valencienne's secret and instead sneaks Hanna in to take her place. Hanna emerges with Camille, announcing their engagement. A furious Danilo departs for Maxim's, which Hanna takes as proof of his love.
ACT III: Arriving at Maxim's in search of Danilo, Camille and Valencienne sneak off to one of the private rooms. Zeta and the other Pontevedrians appear, and the grisettes — among them a dressed-up Valencienne — entertain the crowd. Eventually both Danilo and Hanna arrive. He forbids her to marry Camille. When she explains that she was merely safeguarding another woman's reputation, he is delighted but still won't declare his love.
As the guests reassemble, Danilo announces that Hanna will not marry Camille, but he will not reveal the identity of Camille's secret lover. Njegus produces the missing fan, which he found in the pavilion. Zeta finally recognizes it as his wife's, declares himself divorced, and proposes to Hanna — who informs him that, according to her late husband's will, she will lose her fortune if she remarries. At this, the other men lose interest in Hanna, except Danilo, who finally declares his love and asks Hanna to marry him. She accepts and amends her account of the will: upon remarrying her fortune will pass to her new husband. Valencienne asks Zeta to read the other side of her fan—which reads, "I am a respectable wife." With the couples united, the men are left to wonder about the mystery of women.
Tickets are now on sale for "The Merry Widow" by calling 928-282-1177 or visiting www.SedonaFilmFestival.org. Tickets are specially priced at $12.50 for these encores. Both the theatre and film festival office are located at 2030 W. Hwy. 89A, in West Sedona.