Acclaimed new independent films premiering at Mary D. Fisher Theatre
Sedona AZ (June 19, 2014) – The Sedona International Film Festival is proud to present the Northern Arizona premieres of two award-winning, acclaimed new independent films: "Fading Gigolo" (featuring an all-star cast) and "Lucky Them" showing June 27-July 2 at the Mary D. Fisher Theatre.
FADING GIGOLO
"Fading Gigolo" features an award-winning ensemble cast including Woody Allen, John Turturro, Sharon Stone, Sofia Vergara, Live Schreiber and Vanessa Paradis. Turturro also wrote and directed the film the critics are calling "laugh-out-loud funny, smart and wildly entertaining".
Fioravante (John Turturro), at his friend Murray's (Woody Allen) suggestion, enters into the world's oldest profession, and ends up finding something he didn't know he was looking for.
The seed of this scheme is planted when Murray's beautiful dermatologist Dr. Parker (Sharon Stone) mentions she's looking for a man to participate in an intimate evening with her and her equally gorgeous friend Selima (Sofia Vergara). Contending with the recent closure of his bookshop, Murray recognizes the financial potential of this proposal and sets about convincing Fioravante to consummate the deal.
Meanwhile Murray has come across an unusual second client for Fioravante: Avigal (Vanessa Paradis), the widow of a revered Chasidic Rabbi, whom she married when she was very young. Twenty years later, Avigal now finds herself with six children, memories of a life lived only within the cloistered world of the Chasidic community, and a desperate yearning to experience something new. When Murray proposes that she visit Fioravante, she grasps this opportunity, curious as to where it might lead her. Meanwhile, Avigal's every move is tracked by Dovi (Liev Schreiber), a Chasidic man who has pined for her since boyhood. Constricted both by religion and insecurity, his passion takes the form of watchfulness over Avigal and her children.
As moving as it is funny, "Fading Gigolo" is about people's endless and never fully satisfying quest to find happiness through sex and love.
Harper's Bazaar calls "Fading Gigolo" a "must-wach", and the Miami Herald raves "Woody Allen is wonderful in his best screen turn in ages!"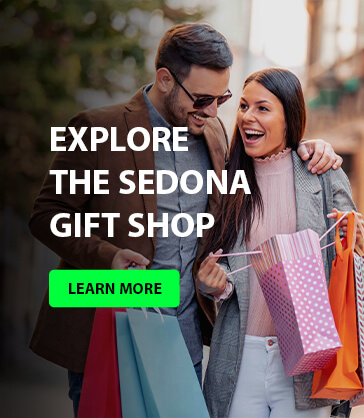 "Fading Gigolo" will be shown at the Mary D. Fisher Theatre June 27-July 1. Showtimes will be 7 p.m. on Friday, Sunday and Monday, June 27, 29 and 30; and 4 p.m. on Tuesday, July 1. 
LUCKY THEM
"Lucky Them" stars Toni Collette, Thomas Haden Church, Oliver Platt and Ryan Eggold. The film has been a hit with critics and audiences around the world in prestigious festivals and theatrical runs.
More interested in partying and flirting with young musicians than work, veteran rock journalist Ellie Klug (Toni Collette) has one last chance to prove her value to her magazine's editor:  a no-stone-unturned search to discover what really happened to long lost rock god Matthew Smith, who also happens to be her ex-boyfriend.  Ellie has never fully recovered from being dumped a decade earlier by Smith, the legendary artist whom she helped discover, but who vanished abruptly one night, never to be heard from again.
Teaming up with an eccentric amateur documentary filmmaker (Thomas Haden Church in a delightful performance), Ellie hits the road in search of answers.  Their travels lead them down a blind alley or two, then on a more productive venture down memory lane, as Ellie fondly and wistfully recalls her early experiences meeting Matthew, falling in love with him and encouraging his talent in an ultimately star-making direction.
Ultimately, the journey proves as rewarding as the destination in this terrifically-acted dramedy charmer.
"Lucky Them" will be shown at the Mary D. Fisher Theatre June 28-July 2. Showtimes will be 1 p.m. on Saturday, June 28; 4 p.m. on Monday, June 30; and 7 p.m. on Tuesday and Wednesday, July 1 and 2.   
Tickets are $12, or $9 for Film Festival members. For tickets and more information, please call 928-282-1177. Both the theatre and film festival office are located at 2030 W. Hwy. 89A, in West Sedona. For more information, visit: www.SedonaFilmFestival.org.