Sedona News – The Sedona International Film Festival is proud to present the Northern Arizona premiere of "Brainwashed: Sex-Camera-Power" showing Nov. 25-28 at the Alice Gill-Sheldon Theatre.
In this eye-opening documentary, celebrated independent filmmaker Nina Menkes explores the sexual politics of cinematic shot design. Using clips from hundreds of movies we all know and love – from "Metropolis" to "Vertigo" to "Phantom Thread" – Menkes convincingly makes the argument that shot design is gendered.
"Brainwashed: Sex-Camera-Power" illuminates the patriarchal narrative codes that hide within supposedly "classic" set-ups and camera angles, and demonstrates how women are frequently displayed as objects for the use, support, and pleasure of male subjects. Building on the essential work of Laura Mulvey and other feminist writers, Menkes shows how these not-so-subtle embedded messages affect and intersect with the twin epidemics of sexual abuse and assault, as well as employment discrimination against women, especially in the film industry.
The film features interviews with an all-star cast of women and non-binary industry professionals including Julie Dash, Penelope Spheeris, Charlyne Yi, Joey Soloway, Catherine Hardwicke, Eliza Hittman, and Rosanna Arquette. The result is an electrifying call-to-action that will fundamentally change the way you see, and watch, movies.
"An expansive documentary on the gendered nature of film language." – Leslie Felperin, The Hollywood Reporter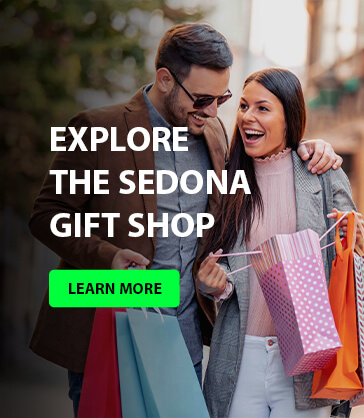 "Brainwashed is a bracing blast of critical rigor, taking a clear, cool look at the unexamined assumptions behind what we see on the screen." – Peter Bradshaw, The Guardian
"Nina Menkes' eye-opening documentary will forever change how you look at films." – Indiewire
"Brainwashed: Sex-Camera-Power" will be shown at the Alice Gill-Sheldon Theatre Nov. 25-28. Showtimes will be 6:30 p.m. on Friday and Saturday, Nov. 25 and 26; and 3:30 p.m. on Sunday and Monday, Nov. 27 and 28.
Tickets are $12, or $9 for Film Festival members. For tickets and more information, please call 928-282-1177. Both the theatre and film festival office are located at 2030 W. Hwy. 89A, in West Sedona. For more information, visit: www.SedonaFilmFestival.org.