Camp Verde AZ (July 14, 2018) – On July 9, 2018, around 10:30 PM, the Yavapai County Sheriff's Office received a call from a woman reporting her 44-year-old husband, 8-year-old son, and their dog were overdue from a hike in the Beaver Creek area. The pair left on July 8 and were expected to return the following day, July 9. She indicated receiving a message from the 'Spot' brand satellite tracking device on July 8 indicating her husband and son arrived for their designated hike and a message the following day stating they were back at their vehicle. By late evening on July 9, they had not returned so she called to report them overdue.
Deputies obtained the GPS coordinates from the tracking device showing a location near the Bell Trail in the Wet Beaver Wilderness area. The device had not moved for nearly 48 hours according to the initial unverified report. Their unoccupied vehicle was located by deputies at the Bell Trailhead parking lot.
The Yavapai County Search and Rescue Team's Backcountry Unit was called out along with a DPS Ranger helicopter and personnel from the Copper Canyon Fire Department with a utility vehicle
By the early morning hours of July 10, search crews assembled and began coordinating the effort the find the missing father and son. Around 4 AM, the DPS Ranger crew indicated they may have found the pair, but was unable to contact them directly. The Back Country team continued heading towards the area in complete darkness and rugged terrain.
At daybreak, DPS Ranger returned and during the 5 am hour physically located the pair midway up a canyon face in rugged terrain surrounded by thick brush with no identified trail. Specially trained members of the Backcountry Unit were airlifted to the location to assist in bringing the pair out by helicopter to a safe zone. They were not injured.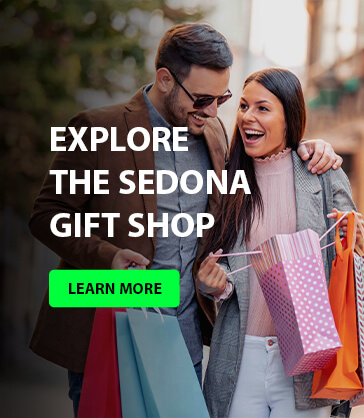 The father told deputies he underestimated the difficult terrain during the hike. Although the pair was well equipped, they ran out of food and water and used the creek to stay hydrated.
Personal trackers based on satellite technology have a distinct advantage over cell phones in that they can deliver a signal where cells phones cannot. In this incident, the device was a critical factor by providing GPS coordinates to aid rescue personnel. Additionally, the man's wife smartly called YCSO after the pair did not return based on a predetermined timeline. Hikers should always consider sharing their itinerary with a trusted family member/friend that can be relied on to call for help if a deadline is not met. The pair also smartly stayed in place to await rescue personnel instead of risking further danger by attempting to hike out on their own.
Citizens can contact the Yavapai County Sheriff's Office with information or questions at 928-771-3260 or the YCSO website: www.ycsoaz.gov