By Cheryl Yeatts, Manager of Sedona Public Library in the Village
Sedona AZ (May 8, 2015) – What does it take to convince a New York Times best-selling author to come to Sedona?  In the case of Anne Hillerman, the talented daughter of best-selling author Tony Hillerman, all it took was an email request from a very satisfied reader.
In one of those "Sedona moments," all the pieces fell into place, and next week Anne Hillerman is coming to Sedona to promote her new book, "Rock with Wings."  Here's how Roene Cammack, a former resident of Sedona, initiated contact with Anne Hillerman to make this author visit to Sedona a reality.
Last fall after reading Anne Hillerman's first book, "Spider Woman's Daughter," Roene was so fascinated with the book that she sent an email to the author.  She shared with Anne how much she liked her style of writing and how the characters came alive for her.  She also told her that she admired Anne's loyalty to her father's style of writing and how much she loves the area where the stories take place. 
Roene inquired about Anne coming to Sedona to speak during her next book tour and was pleasantly surprised when the very next day Anne graciously agreed. Special thanks to Roene Cammack for inviting Anne Hillerman to Sedona.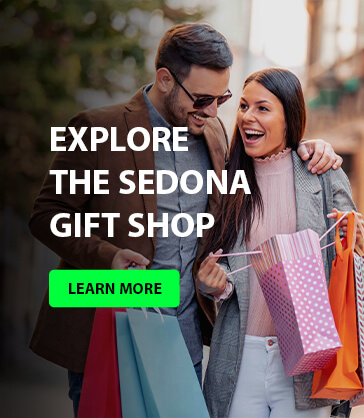 Anne Hillerman will present two book talks in Sedona on Thursday, May 14.  The first one will be at 1:30 p.m. at VOCA Community Center (Oakcreek Country Club), 690 Bell Rock Blvd., followed by a book signing at 3:00 p.m. at Sedona Public Library in the Village, Tequa Paza, in the Village of Oak Creek on Hwy 179.
The second book talk and signing will take place at 7:00 p.m. at Sedona Public Library, 3250 White Bear Road.  Book talks are free.  Purchase price of signed book is $27.99.  For more information, please contact Sedona Public Library in the Village at 928-284-1603 or Sedona Public Library at 928-282-7714.
If you haven't read Hillerman's first novel, "Spider Woman's Daughter," you can check out the regular print, large print, Playaway audiobook, e-book, and downloadable audiobook versions from the Library. The novel, which follows the trail of the Navajo detectives her father Tony Hillerman created, received the prestigious 2014 Spur Award for the Best First Mystery from Western Writers of America. The book also received two New Mexico-Arizona Book Awards, for Best Book of 2014 and Best Mystery of 2014. 
Sedona Public Library is a 501(c)(3) non-profit organization. The land on which our beautiful library sits was donated, and the library building was constructed with private funds and is entirely debt-free. Donations and grants allow us to continue to offer free and innovative services to residents and visitors. Your tax-deductible donation may be sent to: Sedona Public Library, 3250 White Bear Road, Sedona, AZ 86336.