Sedona AZ (July 19, 2018) – What is the difference between civic dialogue and disinformation?
That's the question the city manager of Sedona is asking in the midst of a small-community debate that mirrors a national discussion about fake news and alternative facts, and a federal investigation into international interference in American democracy.
"While civic discourse is instrumental to ensuring that government is responsive to its citizens, disinformation is disheartening," says City Manager Justin Clifton. "In a rural community of 10,000 people, citizens are being targeted with a political stunt that relies on false news to try to influence an election."
Disinformation, often called "fake news," is everywhere but – thus far – seems to have been confined largely to national politics or attempts to target national brands such as Pepsi and Starbucks. Fake news, and its cousin false news, is information that is deliberately fabricated, or news that begins with a kernel of truth that is twisted, with a goal to influence public opinion about a targeted person or issue.
In the case of Sedona, the target is an Aug. 28 election that includes city council candidates and a home rule proposal that has sparked debate on the city's contract with the Sedona Chamber of Commerce, the area's tourism management organization, for visitor services and marketing.
The latest volley is a complaint to the state attorney general's office – two weeks before early voting begins – challenging a city contract with the chamber entered into four years ago, and now involving the state legislature.
On July 17 the Office of the Arizona Attorney General delivered a Notice of Submission of Legislator Request for Investigation Pursuant to A.R.S. 41-194.01, more commonly referred to as a "1487 complaint." The latter designation references Arizona Senate Bill 1487, which created the right for individual state legislators to demand that the Attorney General investigate alleged violations of state law by local jurisdictions.
In the July 17 complaint, Senator Judy Burges (R-Dist 22), whose legislative district includes the cities of Glendale, Peoria and Surprise, alleges: (1) that the City of Sedona's bed tax ordinance violates the Arizona Constitution's gift clause, AZ Const. Art. 9 sec. 7, because 55% of the revenues are distributed to the Sedona Chamber of Commerce and Tourism Bureau (Chamber); (2) that the City's Tourism Promotion & Visitor Services Agreement with the Sedona Chamber violates the gift clause due to a lack of adequate consideration given to the City; and (3) that the acquisition of the property located at 401 Jordan Rd. was gratuitous to the Chamber, also in violation of the gift clause.
Sedona City Attorney Robert Pickels says while tourism is a hot-button issue in Sedona, "I find the timing of this complaint in relation to the impending election very curious and suspect. Having said that, we at the city respect the process that has been imposed upon us by SB 1487 and we will fully cooperate with the Attorney General's Office."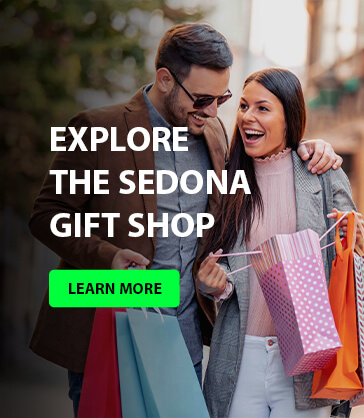 Under SB 1487, the investigation can be triggered solely on the basis of a request by a single state lawmaker. By law, the attorney general's investigation must be completed and a report issued no later than August 12. The investigation will include consideration of a formal written response from the city.
Sedona Mayor Sandy Moriarty, who is running for reelection on Aug. 28, says she is equally suspicious of the timing of the complaint.
"The city has had a contract with the Sedona Chamber of Commerce for visitor management since the early 1990s and entered into this contract – in a public and fully transparent manner – in 2014, and there has been not a peep since then," she says. "And, suddenly, this. False news has finally slithered into small town America, into our beautiful town."    
Chamber and tourism opponents have also targeted the city with public records requests: In the 47 days between June 1 to July 17, the city has received 49 public records requests compared to four that were received during a similar period (June 23-July 17) in the 2016 election cycle.
Assistant City Manager Karen Osburn says disinformation isn't entirely new to Sedona, but the people who use it appear to have been emboldened, perhaps because of the tactic's success in the national election.
"The same group that used these tactics in a local bond election last year has progressed from cherry bombs to grenades," she says. "These unprincipled tactics have done real damage to our small town and are damaging to democracy. Anyone who thinks it can't happen to their town is wrong, if we don't stand up for the truth."
The city of Sedona will conduct its 2018 primary election Tuesday, Aug. 28 and the general election, if necessary, Tuesday, Nov. 6.